The year 2022 came jam-packed with action RPGs, detective games, adventure games, survival games like Spice Wars, the pokémon trading card game, and much more. Last month saw Spiderman remastered, Madden NFL 23, pac Man: World Re-Pac. Obviously, there are some crowd favourites like Elden Ring, Pokemon Legends: Arceus, and Paradise Final Fantasy origin. Other hit titles like Final fantasy vii reunion will release in the coming months.
Carrying the same vigour forward, the most anticipated games of September releasing on Xbox Series X, PC, PS4, PS5, Xbox One, and Nintendo Switch include action and sports games. Some big games like Wayward Strand, which was supposed to release in July, is coming this month, while Life is Strange Remastered collection is coming with a new edition for Nintendo Switch.
Given Below are the Much-Awaited Video Game Releases of September 2022
JoJo's Bizarre Adventure: All-Star Battle R
Release date: September 1
Platforms: PC, PS4, PS5, Xbox One, Xbox Series X/S, Switch
The month of September opened with the most exciting game- JoJo's Bizarre Adventure: All-Star Battle R. The game revolves around fifty characters like Jonathan Joestar, Jotaro Kujo, DI, and Jolyne Cujoh from all generations. The gaming modes include All-Star Battle Mode, Arcade Mode, Online Mode, Versus Mode, Practice Mode, and Gallery Mode. There is also an option to choose from new illustrations and over 100 battles to participate in.
LEGO Brawls
Release date: September 2
Platforms: PS4, PC, PS5, Xbox Series X/S, Xbox One, Nintendo Switch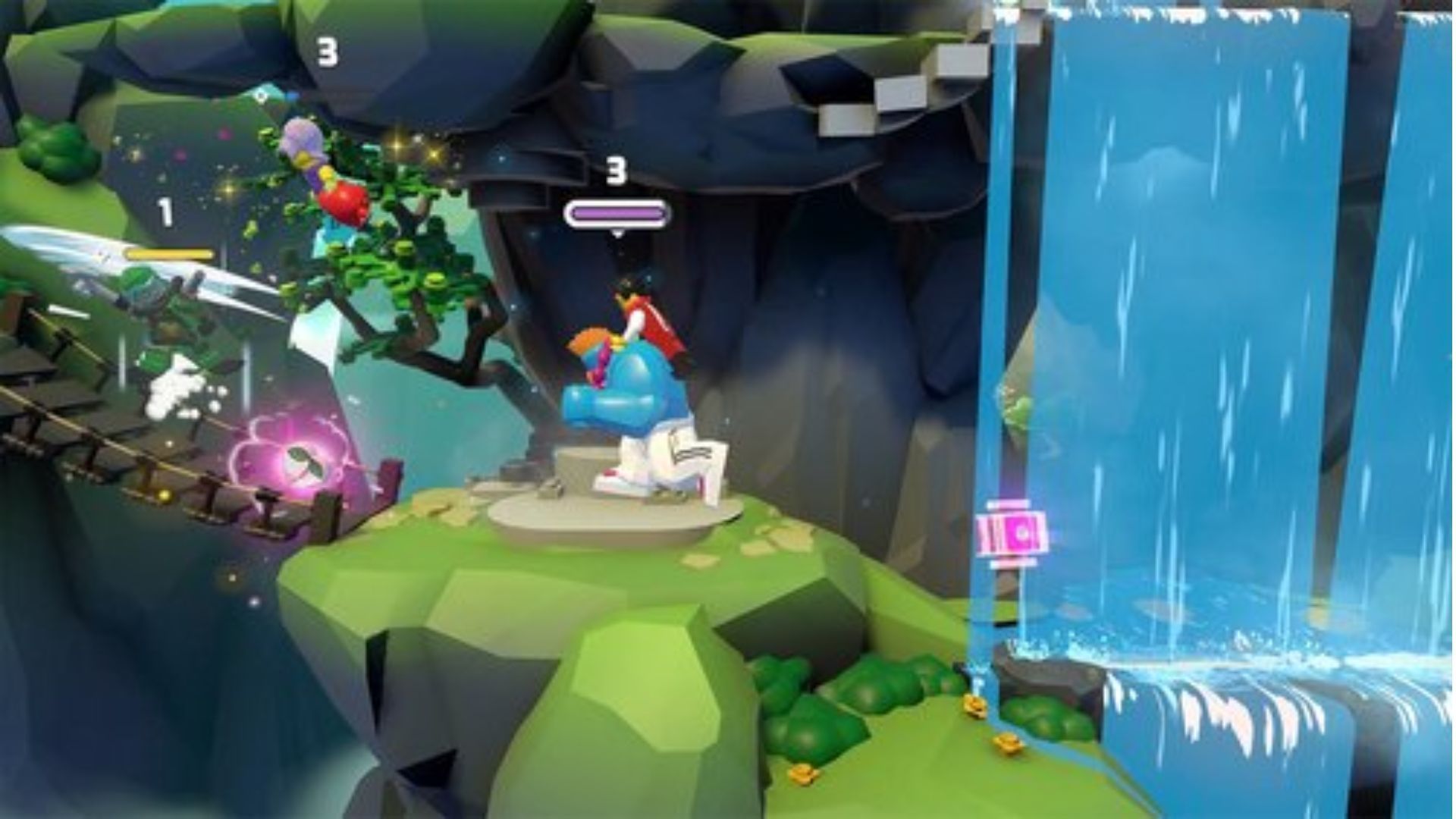 The LEGO games that have created an impression for ages now has emerged as a mobile game. This game hit the consoles on September 2 and has focused on customising the characters and changing every aspect of the fighter- from costumes to hair and facial expressions. There is an eight-player combat mode as well. Playable characters have to reach the maximum kill count using modern warfare skills and gain control of specific areas on the map. There are various themes to explore as well, like Barracuda Bay, Ninjago Seabound, and Monkie Kid Jungle. In the newest version, you can compete in 8 different arenas- like the Jurassic World and all-time classic 'Castle'.
The Last Of Us Part 1
Release date: September 2
Platforms: PC, PS5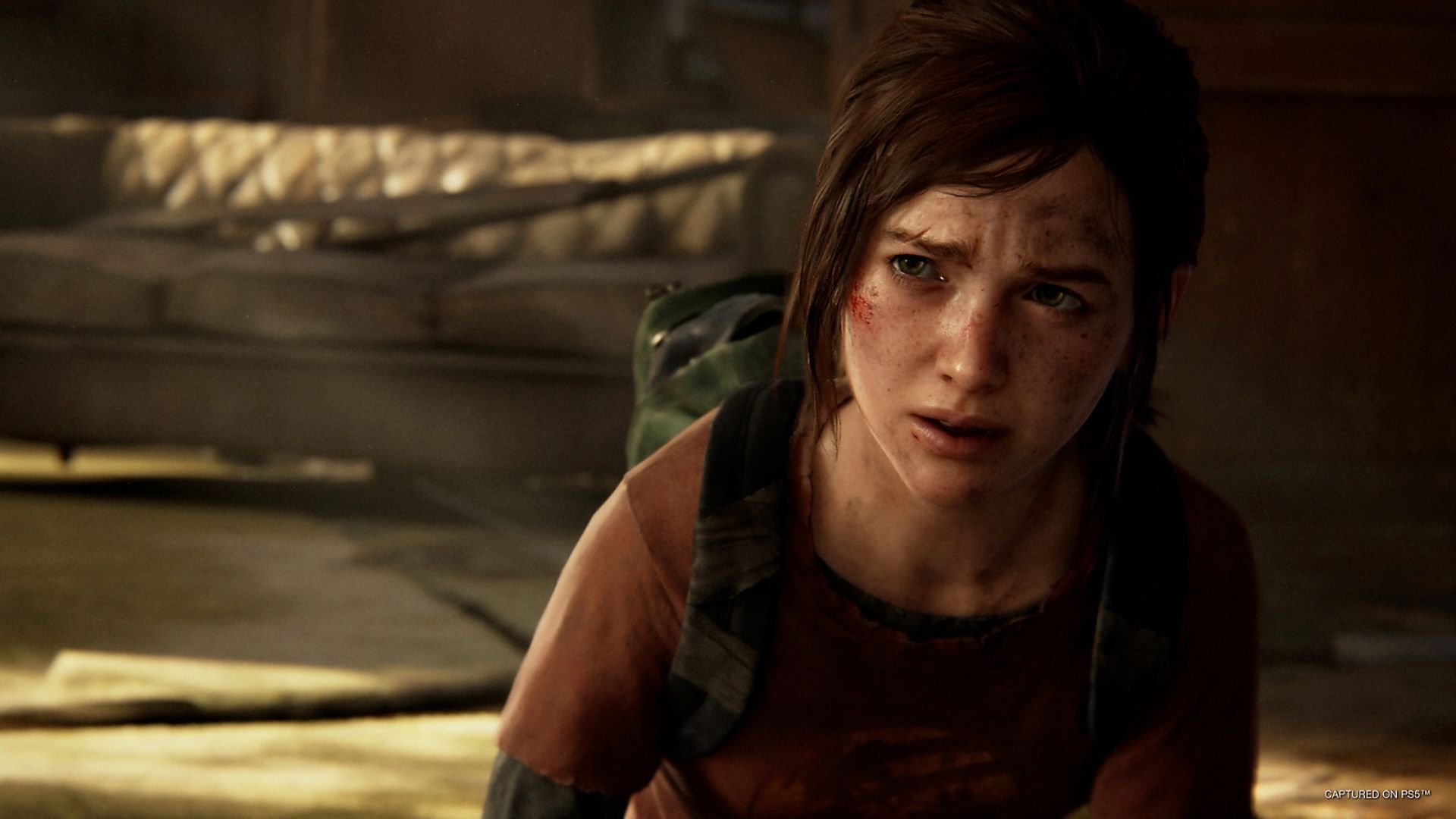 When the game first made its entry in 2013, it was one of the best games of the year and has captured fans since then. The game is rebuilt, but this one is an absolute banger. The main storyline remains the same, although the visuals and sound effects have received an upgrade.
The Last of Us Part 1 has revised the characters Joel, Ellie, and others with enhanced and realistic effects with well thought-out character detail. The addition of 3D audio makes sure that it delivers better surround sound and more innate gameplay. There is a prequel chapter – "Left Behind"- in two editions. , Standard and Digital Deluxe. Joel has to put Ellie in a militarised quarantine that starts at a small pace, then reaches international destinations.
Among new pc games coming every month, the upgraded version of this classic game is bound to give you some thrills. So join in the ride!
Splatoon 3
Release Date: September 9
Platforms: Nintendo Switch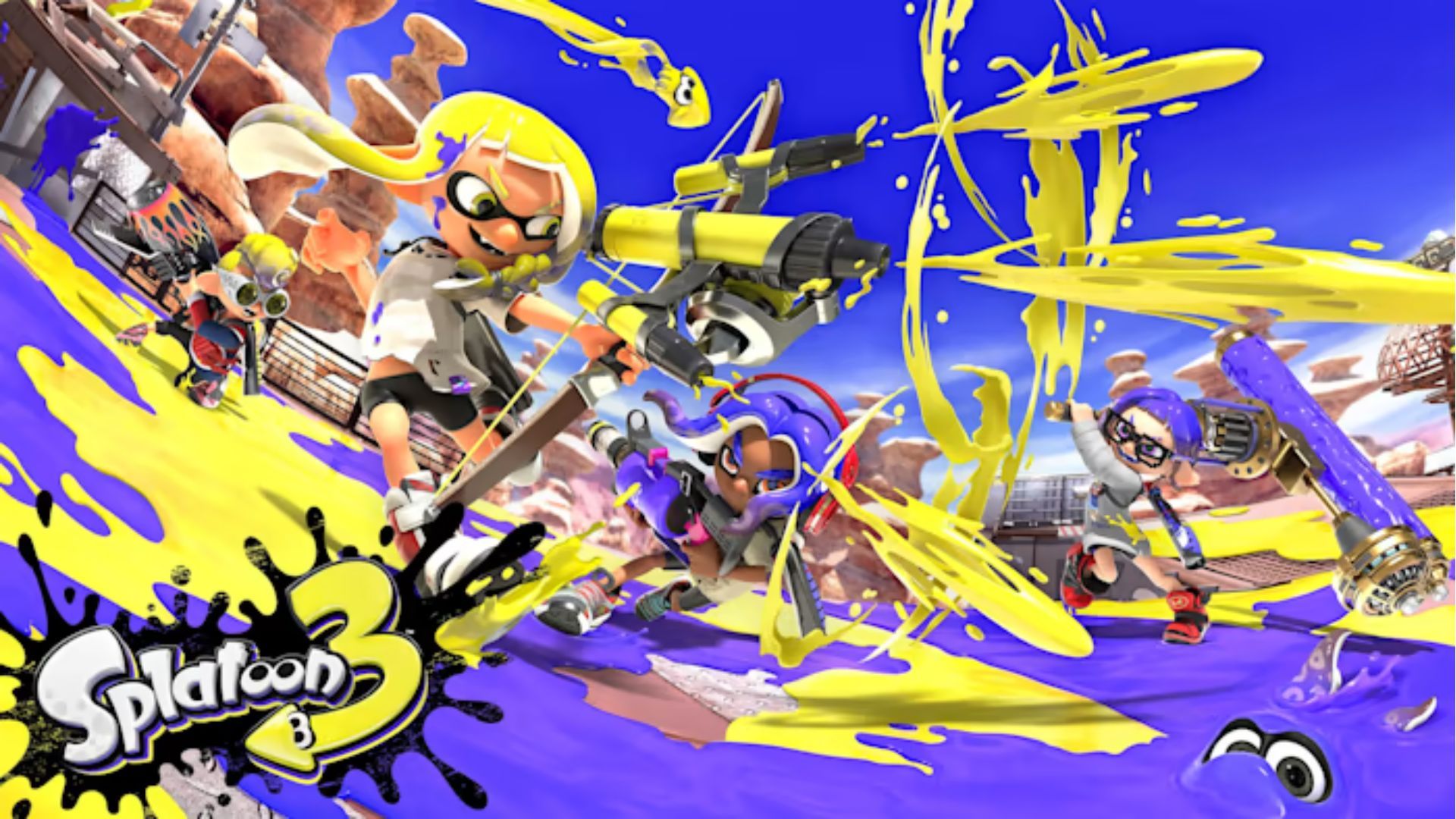 Continuing the Splatoon series, the switch version of this competitive shooter has added various game modes and features. It has 4v4 Turf Wars, Salmon Runs, additional new weapons, Inklings, and Octolings so that players can experience dodging attacks on sunny deserts and wastelands. For those who are unfamiliar with the game, here, the players enter Splatland, which is a place of squids, salmon, and octopuses. The desert has Inklings and Octolings, which you have to fight in the city of Splatsville.
Turf Wars is the squad-based multiplayer shooter's primary game mode, where two teams have to splash the arena with the opposing team's colours. The other mode is Salmon Run, a cooperative shooting game where players must survive opposing Salmonids with increasing difficulty levels and a fight to survive. Players have new abilities, like squid roll, surge, and a Tri-Stinger weapon to throw ink at rivals. If you choose the story mode, players can direct Agent 3 to discover Alterna and remove the hostile Octarians.
Return to Monkey Island
Release date: September 19
Platforms: PC, Switch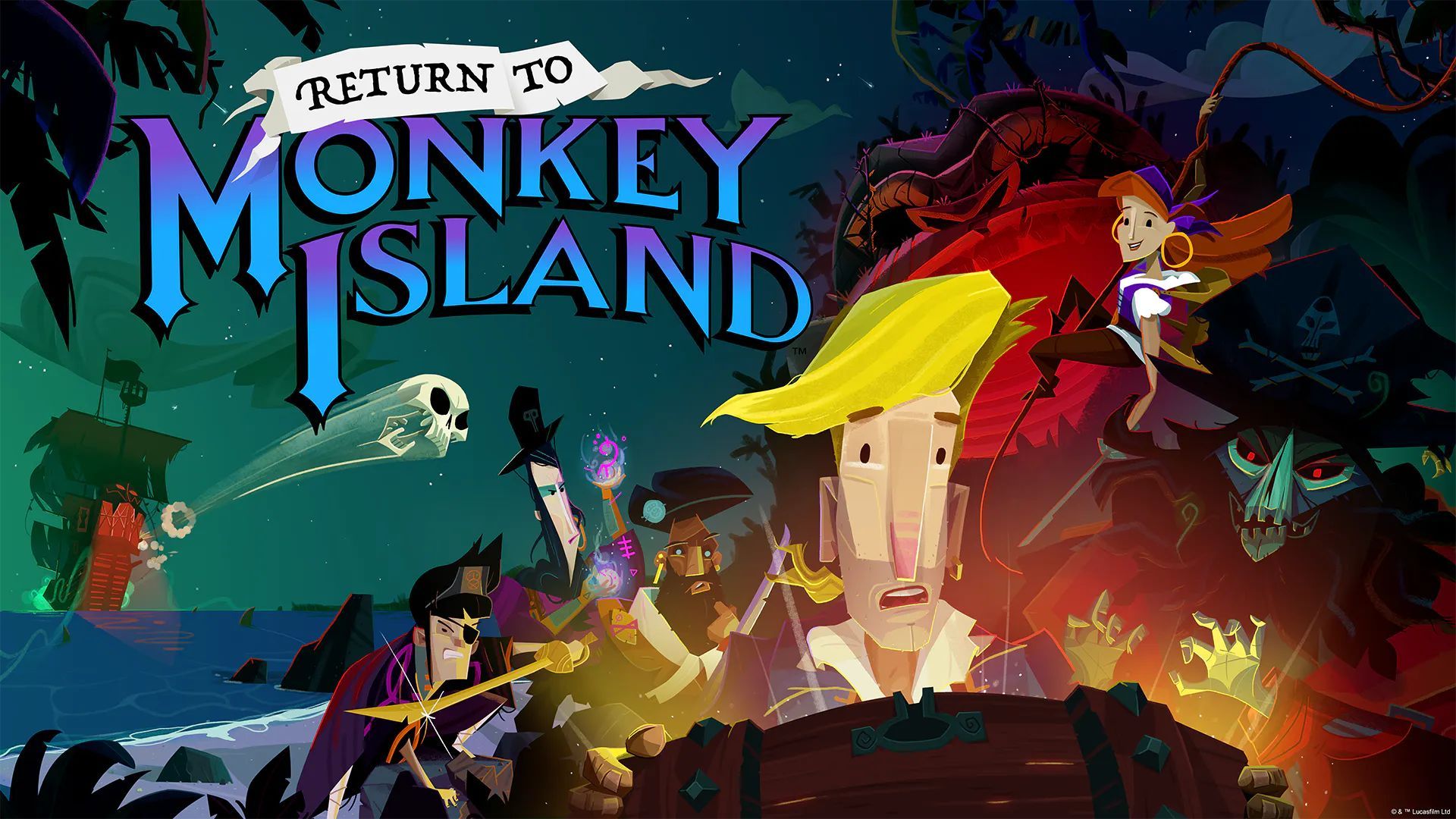 Among upcoming games, this 90s classic has made a return with a new art style and characters. This is the sequel to the 1991 game Monkey Island 2: LeChuck's Revenge. The Monkey Island is in a disturbed state because the old Melee government is uprooted under Captain Madison's command and his group of pirate leaders. As a player, you must accompany Guybrush Threepwood, solve puzzles and quests, and defeat the captain.
Gamers sail on the high seas to explore new vistas, form new alliances, fight enemies and travel different archipelagos like Terror Island and Brrr Muda. The monkey island series reintroduces the point-and-click game with modern warfare and gaming controls. There are context-sensitive interactions; reactive dialogues make it an addictive gameplay.
NBA 2K23

Release date: September 9
Platforms: PC, PlayStation, Xbox, Switch
Always among the biggest games, the NBA series, by far, have the best visuals. As the sports fans rightly describe, it is as one of the best immersive visuals in modern gaming. Form your teams with the help updates rosters and historical players. Making a new entry is Michael Jordan, whose iconic performances you can recreate. In My Career mode, you can complete your NBA journey, while in My Teams, you create your version of a dream team that will keep you hooked. So enjoy building teams, competing against players, and shooting a few hoops!
FIFA 23
Release date: September 30
Platforms: PC, PS4, PS5, Xbox One, Xbox Series X, Nintendo Switch
The last game under the EA Sports banner, this one will definitely mark the end of a legacy. Although football games continue to release, the game will mix up some nostalgia. FIFA 23 is introducing an elaborate roster for men's and women's teams, inclusive of the World Cup. On the pitch, players can check out refreshed free kicks, penalties and corners, and a new shooting type called risk v.s reward. There are new changes in the Ultimate Team and Career Mode off the pitch. Volta Street football is back with improved motion capture and animation.
Session: Skate Sim
Platforms: PC, PlayStation, Xbox
Release date: September 22
Session: Skate Sim calls back to the 90s skating culture of the US to its PC consoles. It has the look and feel of a skating scenario that you will enjoy. The thumbsticks represent the feet where you have to control and where to transfer the weight, just like a real skateboarder. You can customise the character according to your will with realistic locations and the best skateboarding brands.
After extended early access, the complete version will finally release. In the game, you will experience the thrills of grins and backflips, and kickflips, just like a real skater. With the Philadelphia and the New York skylines and streets in the background, you will be captivated by the visuals too.
Grounded
Release Date: September 27, 2022
Platforms: Xbox One, Xbox Series X, PC
The game will finally make its foray as the full version after being playable for two years. In Grounded, as shrunk children, players will have to fight and survive against insects. You have to form teams and work together to control the enemies and other threats. The game continues till you get back to your original size. The game will be available to purchase on PC before the full release but will also be there as a part of the Xbox Game Pass.
The DioField Chronicle
Release Date: September 22, 2022
Platforms: PC, PS4, PS5, Xbox One, Xbox Series X, Nintendo Switch
A new title making an entry this month is a strategy RPG, The Diofield Chronicle. This combines fantasy with real-time modern warfare. It is a tactical battle and strategy-based combat with the help of small squads. Releasing in the second half of September, you can download the first chapter now. With this category of new pc games, the goal is to revolutionize the genre. It has taken inspiration from Fire Emblem, Final Fantasy Tactics, and Tactics Ogre.
Valkyrie Elysium
Release Date: September 29
Platforms: PS4, PS5, PC
First releasing on PlayStation and then the PC in November, Valkyrie Elysium is a reboot of the original franchise. It is an action-adventure role-playing game with a high focus on high-energy warfare. Players have to control valkyrie- a maiden of death that is collecting einherjars – spirits of fallen warriors that they take with them to prepare for the climactic Ragnarok. This game is a revival attempt of the old franchise to bring in new users.
World of Warcraft: Wrath of the Lich King Classic
Release date: September 26
Platforms: PC
The World of Warcraft makes a comeback with the Lich King. It has better expansions and a bigger map as you move into the realms as a Death Knight. You will have plenty of changes and room for customisation too. This game is bound to make the new and veteran fans of World of Warcraft together.
Construction Simulator
Release Date: September 20
Platforms: PlayStation 4, PlayStation 5, Xbox One, Xbox Series X and Series S, Microsoft Windows
The long-awaited next installment of Construction Simulator will finally release this month. The new Construction Simulator is coming to consoles on September 20 and will have a co-op multiplayer and a new range of great construction vehicles and machines. Machines with numerous new and significantly expanded features will be this month's theme. The game is available for pre-order right now.
Also Read: Best Online Puzzle Games for Adults
September 2022 Video Game Release Dates
Chenso Club (PC, PS4, XB1, Switch) – September 1
The Last of Us Part 1 (PC, PS5) – September 2
Lego Brawls (PS5, PS4, XBX/S, XB1, Switch) – September 2
Circus Electrique (PC, PS5, PS4, XBX/S XB1, Switch) – September 6
JoJo's Bizarre Adventure: All-Star Battle R (PC, PS5, PS4, XBX/S, XB1, Switch) – September 2
Biomutant (PS5, XBX/S) – September 6
Rocksmith Plus (PC) – September 6
Temtem (PC, PS5, Xbox Series X/S, Switch) – 6th September
Disney Dreamlight Valley (PC, PS4, PS5, Xbox One, Xbox Series X/S, Switch) – September 6
Steelrising (PC, PS5, XBX/S) – September 8
NBA 2K23 (PS5, PS4, XBX/S, XB1, Switch) – September 9
Splatoon 3 (Switch) – September 9
XIII Remake (Switch) – September 13
Freedom Planet 2 (PC) – September 13
Warhammer 40,000: Darktide (PC, Xbox) – 13th September
Shinigami: Shibito Magire (Switch, PS4) – September 15
Metal: Hellsinger (PC, PS5, XBX/S) – September 15
Wayward Strand (PC, PS5, PS4, XBX/S, XB1, Switch) – September 15
Hidden Through Time: Definitive Edition (PS4, Switch) – September 16
Construction Simulator (PC, PS5, PS4, XBX/S, XB1) – September 20
Soulstice (PC, PS5, XBX/S) – September 20
The DioField Chronicle (PC, PS5, PS4, XBX/S, XB1, Switch) – September 22
Potion Permit (PC, PS5, PS4, XBX/S, XB1, Switch) – September 22
Serial Cleaners (PC, PS5, PS4, XBX/S, XB1, Switch) – September 22
Session: Skate Sim (PS5, PS4, XBX/S, XB1) – September 22
Train Life: A Railway Simulator (PS5, PS4, XBX/S, XB1) – September 22
Hokko Life (PS4, XB1, Switch) – September 27
Pathfinder: Wrath of the Righteous (PS4, XB1, Switch) – September 29
Valkyrie Elysium (PS5, PS4) – September 29
Games releasing in October 2022:
Overwatch 2 – October 4
No More Heroes III – October 11
Dragon Ball: The Breakers – October 14
NHL 23 – October 14
PGA Tour 2K23 – October 14
Ghostbusters: Spirits Unleashed – October 18
A Plague Tale: Requiem – October 18
Warhammer 40,000: Shootas, Blood & Teef – October 20
Gotham Knights – October 21
New Tales from the Borderlands – October 21
Signalis – October 27
Star Ocean: The Divine Force – October 27
Call of Duty: Modern Warfare 2 – October 28
Resident Evil Re: Verse – October 28
In Conclusion
As you can see, there is a range of games to choose from in various genres. September is seeing an eclectic mix, indeed! This guide here will definitely help you! What are some of the games that you would decide to play?