If you are tired of playing solo and badly crave some thrilling multiplayer action, look no further. In this blog, we've compiled an exclusive selection of the finest 4 player games that are available online (one where you can also win real money).
Whether you're a lover of adrenaline-pumping shooting-based games or love to collaborate with others to accomplish missions or solve perplexing puzzles – these online multiplayer games will provide an immersive gaming experience for you and your friends.
Find more 40 Best Money Earning Games of 2023 to Win Paytm Cash
What are 4 Player Games?
The 4 player games, more popularly known as multiplayer games that people play online, are interactive games designed to be played by four people simultaneously. These games appeal on the social aspect of gaming by allowing friends and family to gather and compete or cooperate in a shared gaming experience.
The 4 player games range from classic party games like Mario Kart or Super Smash Bros. to cooperative experiences like Overcooked or Minecraft. There are alternatives for players of all ages and ability levels, so everyone can engage and have a good time. Puzzle games, Survival games, goose game and other types of games are popular in the 4 Player Games category.
MPL (Mobile Premier League) offers the most popular 4 player games online on its platform, where you can compete with others in multiplayer games and earn real cash rewards. From card games like Rummy, Poker and Win Patti Skill, to casual games like board games like Ludo, MPL has a wide range of 4 player games for its users to play.
Top 10 list of Free 4 Player Games
| | |
| --- | --- |
| Rank | Best 4 player Games |
| 1 | Mobile Premier League |
| 2 | Minecraft |
| 3 | Castle Crashers |
| 4 | Dying Light |
| 5 | ARK: Survival Evolved |
| 6 | Divinity: Original Sin 2 |
| 7 | Borderlands Collection |
| 8 | Back 4 Blood |
| 9 | PlateUp! |
| 10 | Divinity: Original Sin 2 |
1. Play Best 4 Player Games on MPL & Win Real Money
MPL or Mobile Premier League is one of the most popular online platforms for people to play four-player games. It is a one-stop platform for the most exciting 4 player games online, where users can compete with fellow players online and earn cash rewards as well.
Download MPL to play 4 player games and earn cash rewards today!
MPL Poker offers multiple variations for users to play in numerous tournaments with different pools of money and buy-in amounts. Each tournament has provisions for a different number of competitors, and you can choose to compete accordingly.
Similarly, MPL Rummy is another great game of cards where users can log in to compete in 4 player games. There are multiple Rummy tournaments in MPL – Freeroll tournaments, Loyalty point tournaments, Cash Tournaments and Mega Tournaments. The three Rummy variants are Deals Rummy, Points Rummy and Pool Rummy.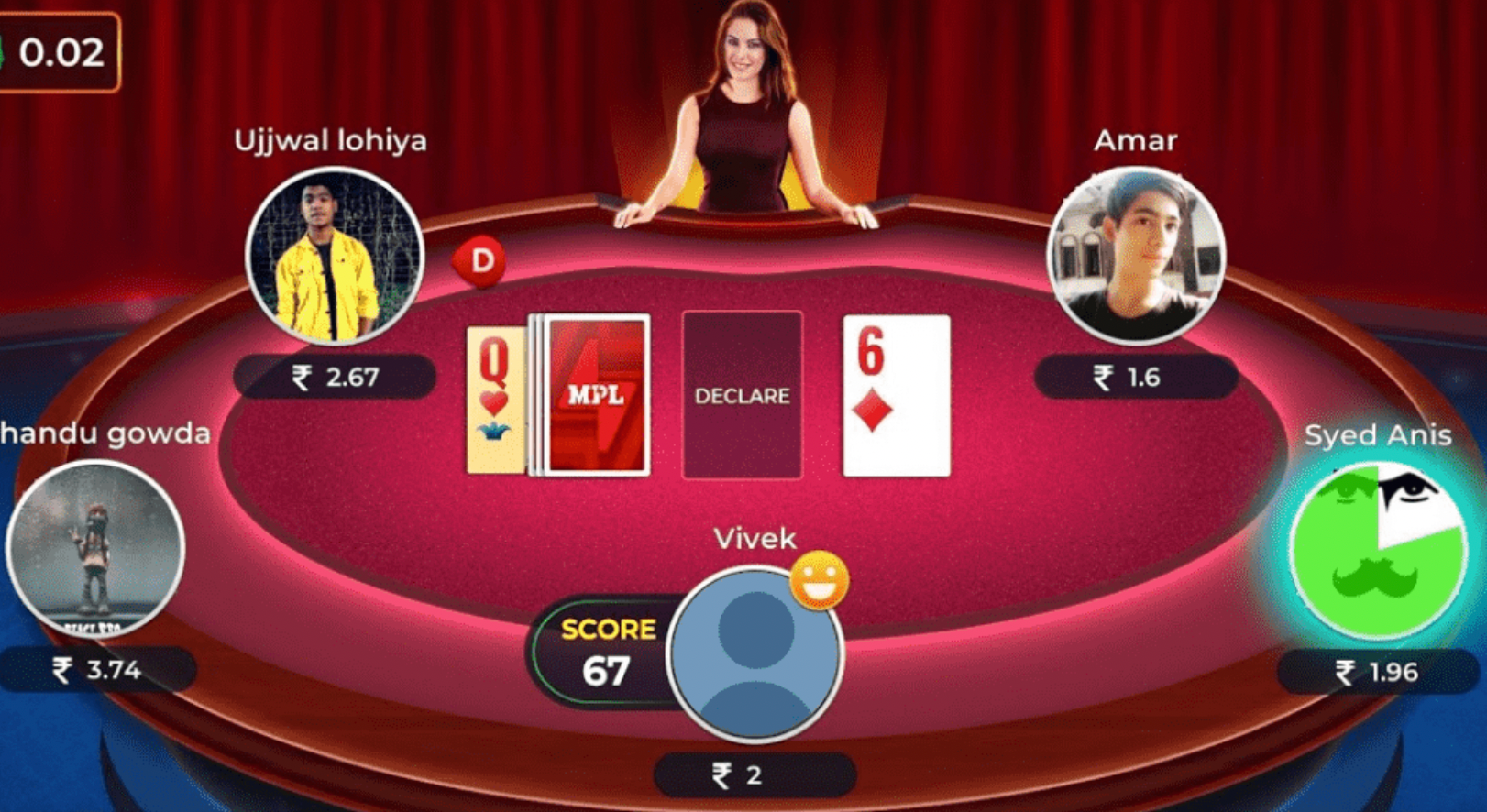 MPL's Win Patti Skill is yet another card game that allows one to compete with four players. The game is similar to skill-based games like poker as well as other card games like teen patti, flash, and Indian Poker. The fun, skill-based game originated in India and has rules quite similar to the British game – 3 Card Brag. This has the potential to be one of the best 4 player games in card games category.
MPL Call Break is another of the many variations present in MPL, where users can compete with other 4 players. It is one of the easiest online card games that you can play with friends and opponents. The trick-taking card game is played between 4 player through five rounds. There are three variations in MPL's Call Break – Trump Call Break, Call Break Fantasy and Call Break Tournament.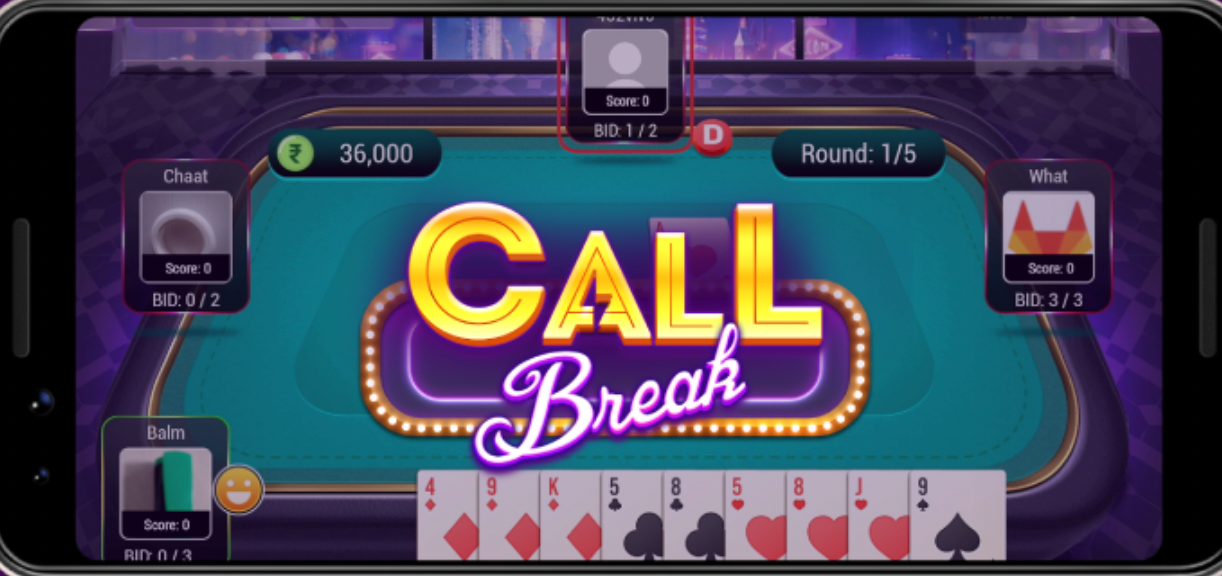 MPL Fantasy is one of the best fantasy apps in the town, where users can compete with multiple opponents in sports like cricket, football, basketball, baseball and kabaddi. They can use their knowledge of the sports to create multiple fantasy teams in each sport. Multiple fantasy tournaments are held during Indian T20 League, World Cup and other football leagues.
2. Minecraft
Minecraft is a popular sandbox game with four-player multiplayer that allows people to explore and build in a virtual world together. Minecraft offers users a creative and immersive experience due to its open-ended nature and endless possibilities for four players. The game provides more fun than most games in the category, whether you are cooperating on large construction projects, embarking on epic missions, or engaging in friendly competition.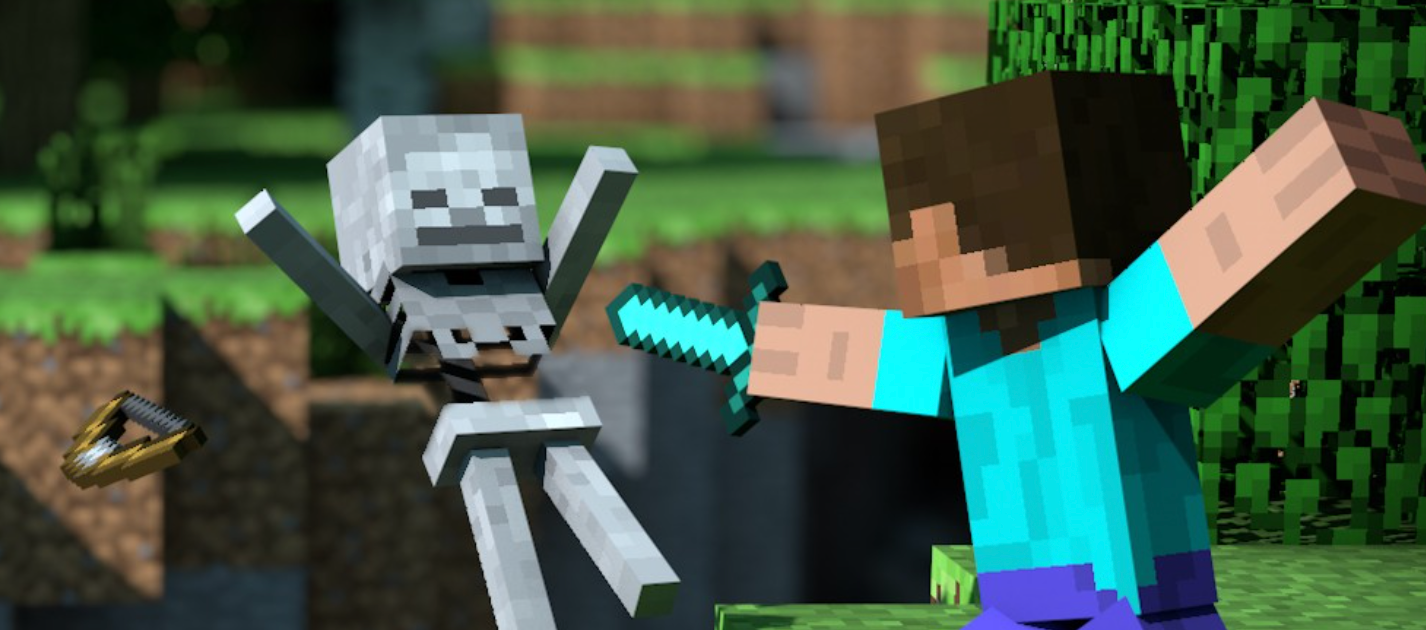 3. Castle Crashers
Castle Crashers is an exciting four-player game combining beat 'em-up gameplay and RPG features. Players engage on a hilarious and epic quest to save princesses and vanquish an evil wizard. Castle Crashers is an amazing multiplayer experience with its colourful aesthetics, amusing characters, and furious battles.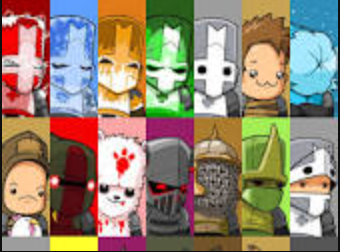 4. Dying Light
Dying Light is a four-player game that blends open-world exploration with violent zombie survival gameplay. Set in a zombie-infested post-apocalyptic city, players must navigate treacherous terrain, forage for resources, and engage in violent battle against swarms of zombies.

Friends may band together in the game's four-player mode to face the challenges of the infected world, whether it's performing quests, defending safehouses, or discovering the city's dark secrets. Dying Light provides a unique and adrenaline-fueled multiplayer experience that puts players on the edge of their seats because to its dynamic day-night cycle and parkour mechanics.
Also Read: 10 Best 3-Player Card Games to Play in a Small Group
5. ARK: Survival Evolved
ARK: Survival Evolved is a huge and thrilling four-player game in which players are transported to a prehistoric planet teeming with dinosaurs and other prehistoric creatures. Survivors must gather resources, build shelters, tame and ride dinosaurs, and compete with other players online.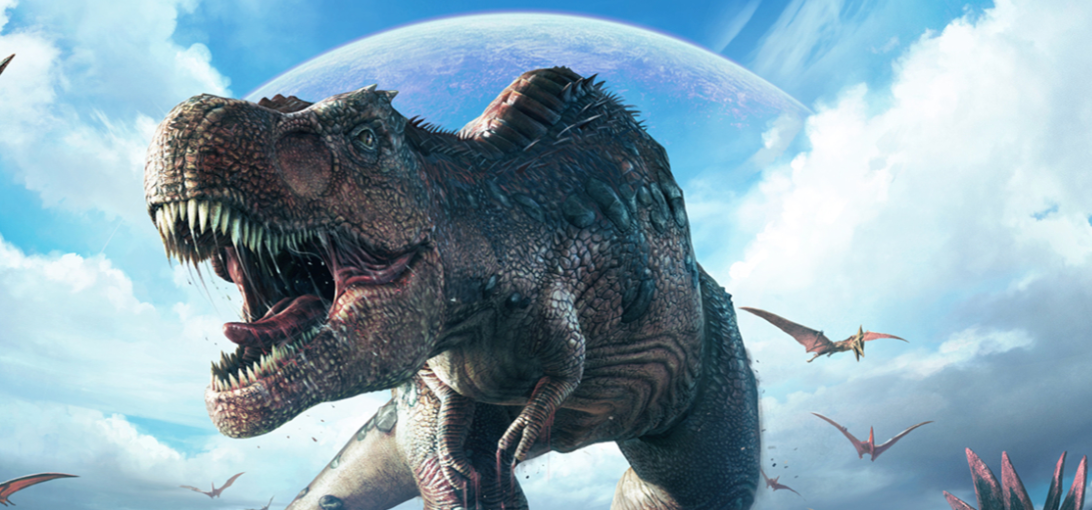 Friends may join forces and confront life's challenges together in the game's cooperative multiplayer mode, whether it's fending off menacing predators or exploring vast landscapes. With its rich crafting system, persistent ecosystem, and fascinating PvP components, ARK: Survival Evolved is an immersive and dynamic multiplayer game that tests players' survival talents and strategic thinking.
6. Divinity: Original Sin 2
Divinity: Original Sin 2 is a four-player immersive and extremely strategic game that captures the essence of classic tabletop role-playing. Players embark on an epic adventure in a highly drawn universe, constructing their own characters, making important decisions, and fighting in tactical turn-based battles.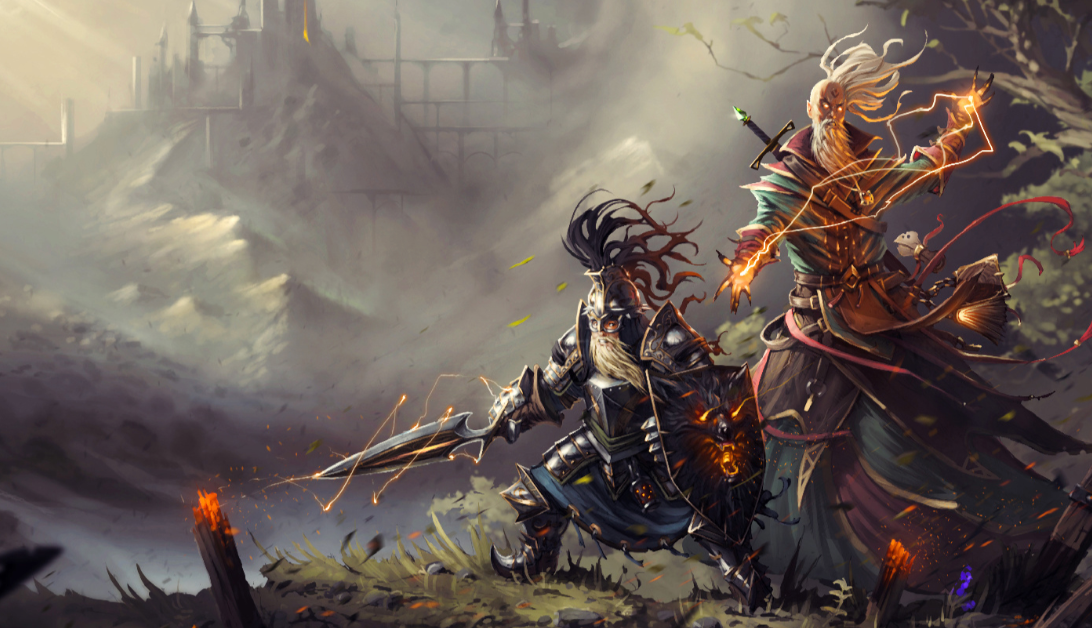 Friends can join forces and follow the dense tale together in the game's four-player co-op mode, combining their individual skills and abilities to tackle problems. Divinity: Original Sin 2 delivers a truly cooperative and entertaining multiplayer experience that encourages teamwork and creative problem-solving thanks to its extensive character customisation, intricate conversation system, and complex gameplay mechanics.
7. Borderlands Collection
The Borderlands Collection is a thrilling and chaotic four-player game series that blends first-person shooting and RPG features in a distinct and stylized post-apocalyptic setting. Players will embark on a loot-filled adventure over the inhospitable wastelands as one of the colourful Vault Hunters, each with their own distinctive talents.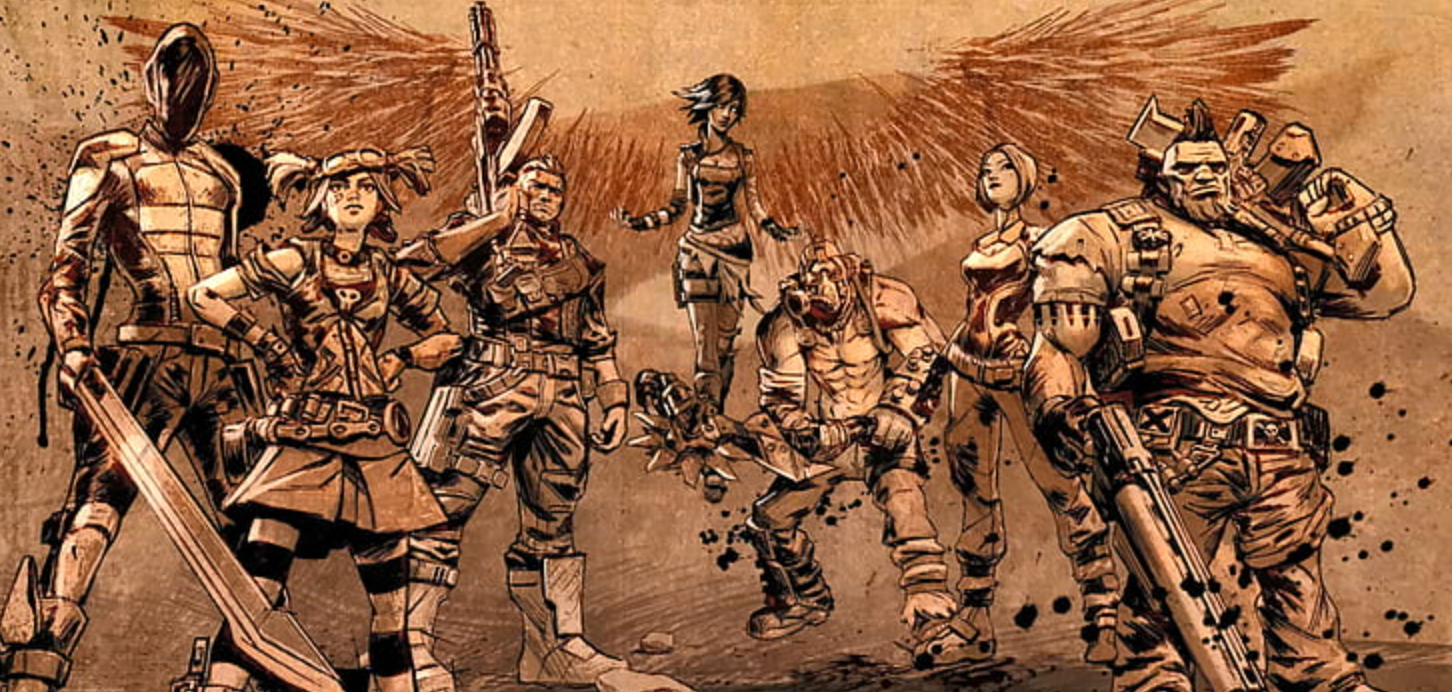 8. Back 4 Blood
Back 4 Blood is a four-player game combining cooperative first-person shooting with strategic gameplay. This game puts players in the shoes of trained survivors known as Cleaners, fighting against swarms of diseased creatures known as the Ridden. To withstand the unrelenting attack, players must use teamwork, numerous weapons and abilities, and reinforce their positions while working with pals.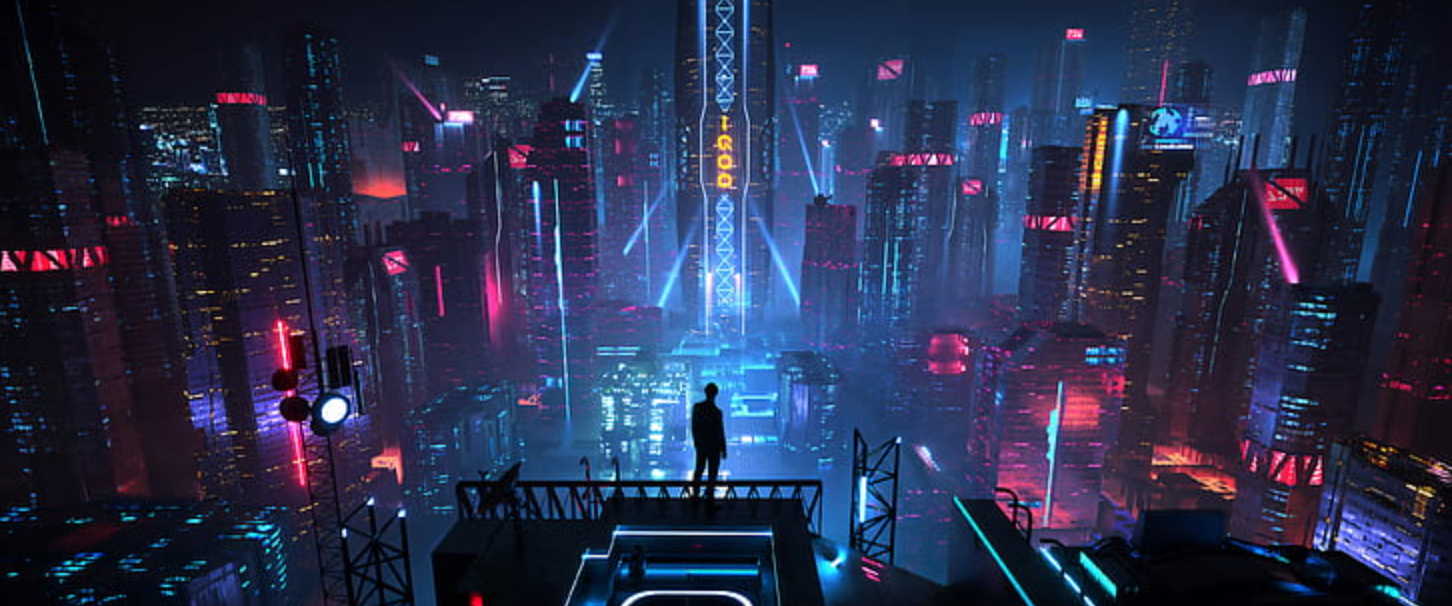 Download MPL to play 4 player games and earn cash rewards today!
9. PlateUp!
PlateUp! is a frantic kitchen and restaurant management game in which up to four players collaborate to prepare, serve, and clean up after clients. Players must work swiftly and efficiently to keep up with demand, or they will lose clients and money. There are a variety of foods to cook, appliances to utilise, and customers to serve in the game. Players can also change the style and layout of their eatery. PlateUp! is a fun and demanding game that is ideal for playing with a group of friends.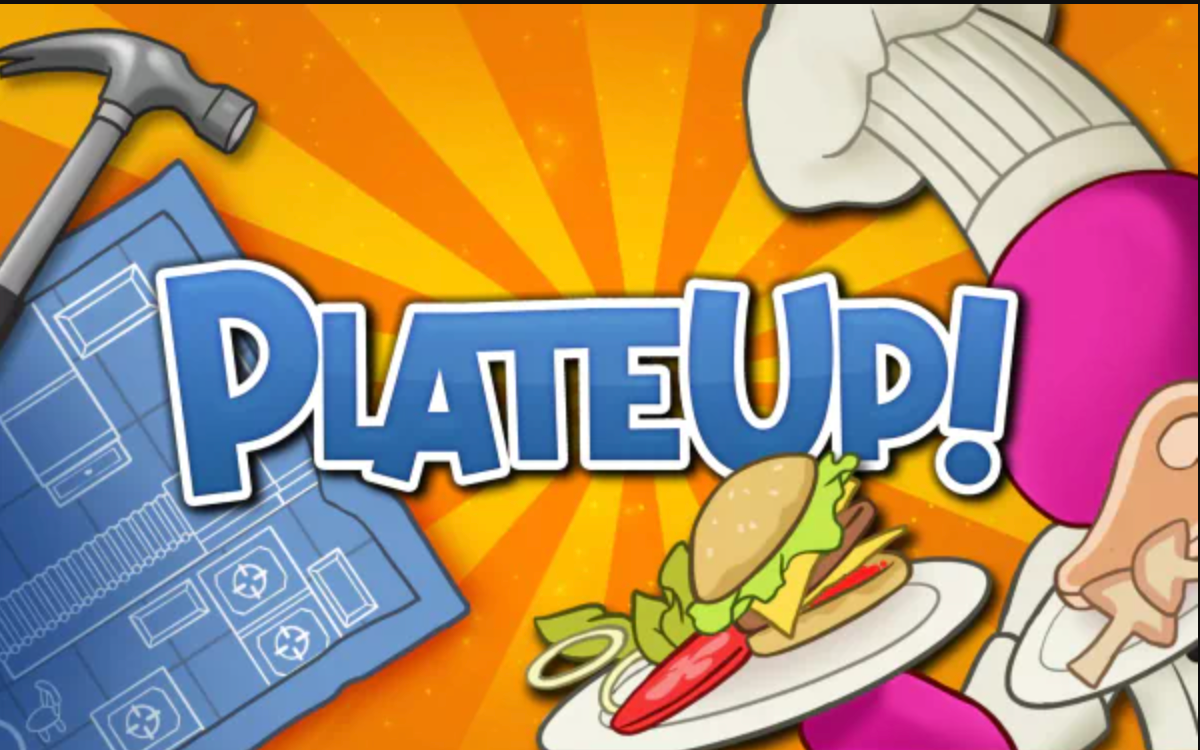 10. Divinity: Original Sin 2
Divinity: Original Sin 2 is a four-player immersive and deeply entertaining game with a rich and huge fantasy world to explore. Players can build and customise their characters with unique powers and storylines using the game's complex RPG features. Friends can join forces and embark on epic journeys, participate in tactical turn-based combat, and solve difficult riddles together in the game, which encourages cooperative play.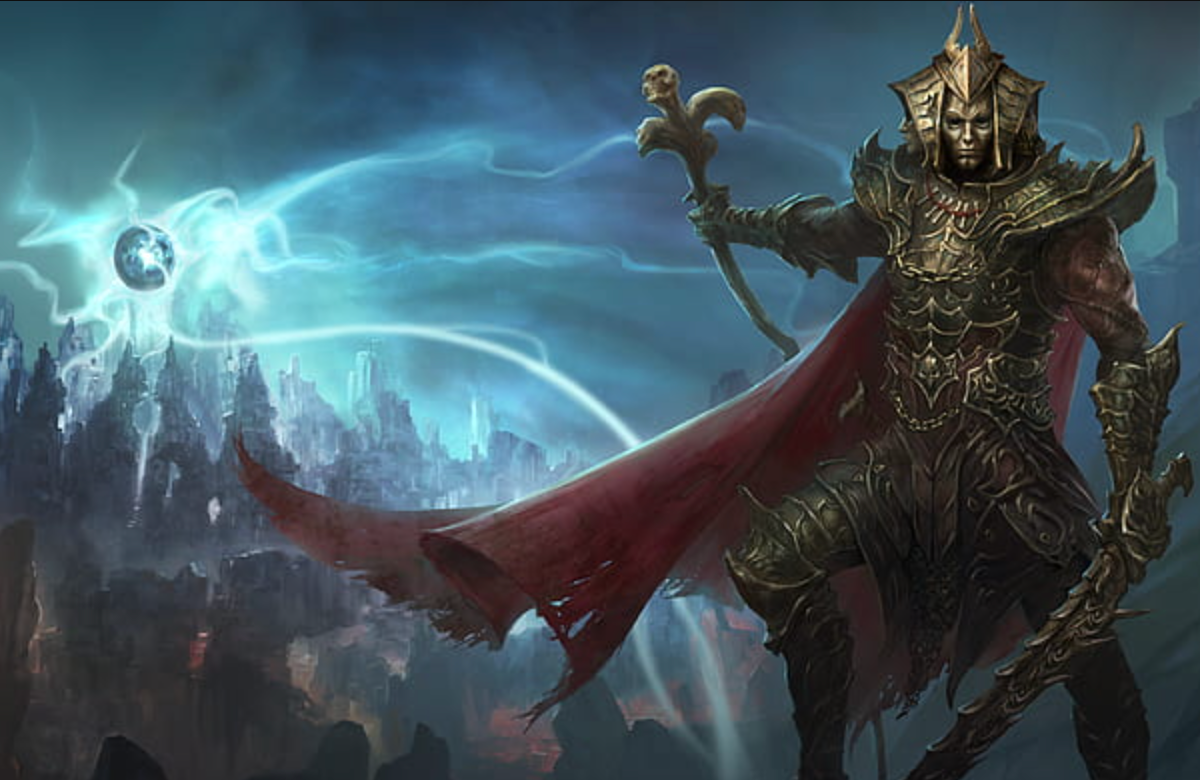 Conclusion
Finally, when it comes to 4 player games, MPL stands out as the best platform for an unrivalled gaming experience. MPL's extensive library of games built exclusively for multiplayer enjoyment assures that you and your friends will never run out of exciting challenges to tackle together. MPL gives it all, whether you like furious battles, cooperative tasks, or amicable competitions.
Don't pass up the opportunity to play the best 4 player games available—download MPL immediately and embark on an exciting gaming adventure with your pals!
FAQs
What games can 4 players play?
There are numerous 4 players games and some of the most entertaining games that 4 players can play include Call Break by MPL, Sea of Thieves, and Minecraft.  
What are the best 2 player Games?
A two-player game is a multiplayer game which is played by precisely two players. Some of the best 2 player games are :
MPL (Mobile Premier League)