Diwali, the festival of lights, is one of the biggest festivals celebrated in India and playing card games on festivals like Diwali is a ritual. This Diwali, you can safely ditch traditional card games like Bluff, Blackjack, and Teen Do Paanch and add a mix of old and new Diwali games to your list.
According to the legend behind playing card games for real cash on Diwali, Goddess Parvati, playing card games for cash on the festival would bring success and good luck throughout the year. So, it became a tradition to play card games during the festival of lights.
Playing Diwali online games on MPL will definitely bring the 'Lakshmi' home. Wondering how?
So, here's the perfect mix of traditional and new card and casual games to play in your Diwali party. You can play most games for free to get into the festive mood or take up real cash challenges and celebrate Diwali differently.
| | |
| --- | --- |
| | 1. Rummy |
| | 2. Poker |
| | 3. Call Break |
| | 4. Ludo Win |
| | 5. Tambola |
| Diwali Games to Win Real Cash | 6. Snakes and Ladders |
| | 7. Block Puzzle |
| | 8. Win Patti Skill |
| | 9. Bubble Shooter |
| | 10. Pictionary |
| | |
| | 1. Two Truths and a Lie |
| | 2. Trivia |
| Free Games to Play in Large Groups | 3. Scavenger Hunt |
| | 4. Virtual Escape Room |
Fun Diwali Games Online To Win Real Cash
1. Rummy
No Diwali celebration is complete without playing a game of rummy. Therefore, this game has a permanent place on this list. Most Indians play rummy on this festival in a home setting, with family and friends. But you can also play rummy online and win real cash for a Shubh Deepawali. Just download the MPL app, join the Diwali lakhpati party, play rummy and win cash prizes from a prize pool of ₹8 crore. You can also join daily free events and win upto ₹20,000.
Also Read: Paise Kamane Wala Game Ki Best Apps
2. Poker
Poker, as we all know, is the most popular card game in the world. This Deepawali, you must try your hand at online poker to bring the Lakshmi home. If you are a beginner, fret not! You can easily learn how to play poker to win cash rewards and start with free events to get the hang of the game. Beginner's luck always counts!
You can join the poker daily free events or other contests such as the money multipliers, poker tournaments, cash bash, and other popular events to win real money from a prize pool of ₹4 Cr. Sign up and enjoy bonus rewards worth ₹2000.
3. Call Break
If rummy and poker are getting challenging to learn, opt for the easier card game – call break. Also known as lakadi or ghochi, the game is somewhat similar to the Teen Do Paanch game you may have played as kids. It is a trick-taking game where you have to bid the number of winnable tricks at the start and then win equal or more tricks than that in each round.
In the Diwali Lakhpati Party, you can play cash tournaments, daily free events, grand contests, and join daily and lakhpati leaderboards for Call Break. Win up to ₹10,000 daily from free call break games and from a prize pool of ₹1 Cr in tournaments and leaderboards.
4. Ludo Win
You've all played ludo, but have you tried the new versions of this game? Well, you must play Ludo Win game to win real money.
In the Ludo Win version, you can choose either the number game or the dice game. In the number game, you can see the upcoming numbers on the bottom of the screen to move your tokens and get a higher score in 24 moves to win. In the dice game, you have 4 minutes to defeat your opponent with a higher score.
Join the Diwali lakhpati party, play ludo win game and win ₹10,000 daily.
5. Tambola/BINGO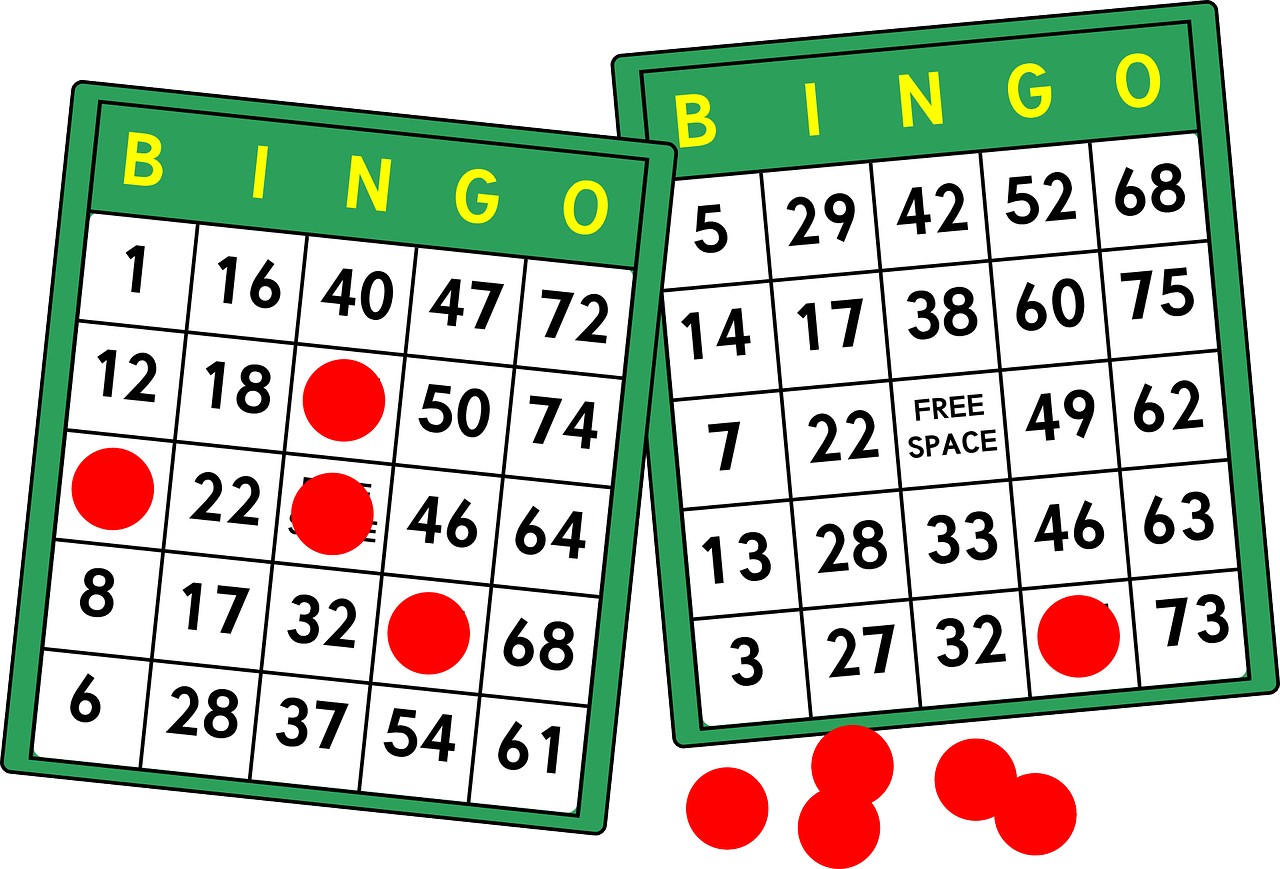 Tambola, also called BINGO, is one entertaining game you must add to your list this time. While you can always play this game the conventional way on paper cards, the game is also available online. The Tambola game is available online for free, where you can host a new game with a group of friends or join a game with an invite code.
You can also play tambola for real money with real players online and win cash prizes. There are various platforms available online to play tambola for cash.
6. Snakes and Ladders
Snakes and Ladders isn't restricted to the physical board game anymore. You can now play online snakes and ladders with real players and win cash prizes. All you have to do is tap on your tokens, get all three tokens to the endpoint within limited moves, and beat your opponent with a higher score to win. The simple yet fun game will double the fun when you win real cash.
You can join a wide range of cash battles, contests, and other events and win up to ₹8000 daily.
7. Block Puzzle
The saying 'Nothing comes for free' is not so true when you can win real cash by playing free games. Block Puzzle is one of the games you can play for free with online players and stand a chance to win real cash. Choose from a variety of free events or cash games and contests and win real money in every game.
The game is pretty straightforward, just drag and place the blocks on the grid with limited moves and defeat your opponent to win real cash in block puzzle.
8. Win Patti Skill
Win Patti Skill is a popular teen patti card game played during the Diwali festival. So, you absolutely must not miss playing this fun 3 patti real cash game online. All you need to do is make the best 3 patti sequence-hand combinations with the three cards in hand to win the rounds. Learn the teen patti rules and choose from a variety of free and cash battles on MPL to win real cash in the teen patti card game.
9. Bubble Shooter
Fill colours into your Diwali party with the bubble shooter game. Bubble shooter is a puzzle game with the objective of popping bubbles and preventing them to reach the bottom of the screen. You get 3 minutes to pop the bubbles and need a higher score than the opponent to win. Go for the cash battles and ongoing contests to win real money in bubble shooter game.
10. Pictionary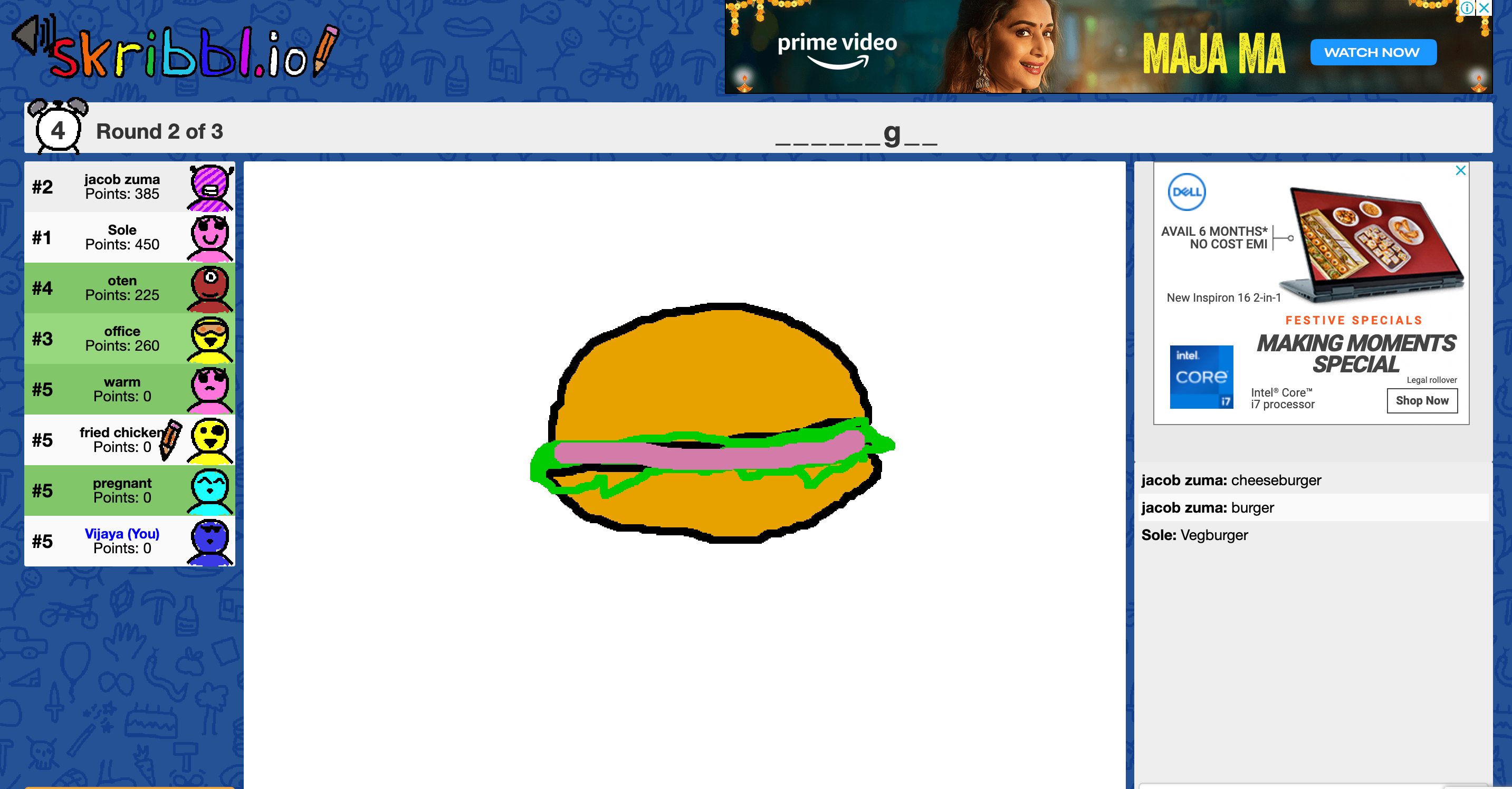 Online pictionary game is as much fun as the actual game. Drawing with a mouse can be challenging, but it will double the laughter when the opponents guess the object being drawn. You can play pictionary with a group of people on Skribbl or Drawize.
While the online dictionary games are free to play, they do not offer cash prizes. However, you can play for cash with your friends, and the winner gets the pot.
Also Read: Best Money-Earning Games to Win Paytm Cash
Free Games to Play in Large Groups
Whether you are celebrating Deepawali with your colleagues over a video call or with friends, there are some new Diwali games you can play for free. Making a PPT to play these games with your workmates over Google Meet will be fun. You can play a mix of these games in the same group. So, here goes.
1. Two Truths and a Lie
Divide your friends/colleagues into two teams, and play this game of truths and lies. Each person from one team tells two truths and one lie about themselves while the members of the other team guess which statement is a lie and which ones are true. Maintain a points sheet for each team to determine the winner of that round in the end.
2. Trivia
Everyone enjoys fun trivia on their favourite categories such as Bollywood or Hollywood movies, series, music, etc. In your Games PPT, include a mix of fun trivia questions from different categories, and each team will take turns guessing the correct answer. Again, you will need to maintain a scorecard to determine which team answered most questions correctly.
3. Scavenger Hunt
Playing a hunting game over video call is not as difficult as it sounds. You must include the Scavenger Hunt game in your Games PPT to level-up the fun. Add a few objects to your list, and slide by slide, ask everyone to bring that object. The first person to show that object gets a point. You can also include variations such as naming a colour and asking the people to find an object with that colour.
4. Virtual Escape Room
Virtual escape room games are one of the best games for team building between employees. These games can be played online on a video call over Google Meet or Zoom with a large group of people. The people are divided into small teams, and the aim is to solve riddles and complete puzzles within a limited time frame to escape the room. The team that escapes the room within the lowest time wins the game. Online escape rooms are undoubtedly fun and thrilling for each member.
FAQs
How can we celebrate Diwali virtually?
Playing Diwali online games is the best way to celebrate Diwali virtually and win real cash prizes with every game. You can play Diwali party games like teen patti, poker, rummy, call break, tambola, and amp up your festive spirits.
How do you throw a good Diwali party?
Every party is incomplete without some fun games. Add some of the most popular games, such as rummy, teen patti, and call break, to your festivities for a memorable Diwali party.
How to join the Diwali Lakhpati Party on MPL?
The Diwali Lakhpati Party continues till 30th October 2022. To join and play the Diwali party games, you can download the MPL app from App Store or Play Store, register, and pick from a wide range of cash and free online Diwali games. Play cash games to win from the prize pool.