Student finances and studies can be challenging to balance. Online student employment might provide extra cash in such a situation. Extra online earnings might help your parents with books, tuition, and parties. Fortunately, many internet jobs offer ways to earn money online without investment for students from home. The Guardian discovered that 45% of students work part-time to pay for school. 
Online work is the easiest method to become your employer, earn money online independently, and create your schedule. So the question is how to earn money online for students. Today's tech-driven society offers endless online career opportunities. Other than a computer, internet connection, and resume, you also need the desire and skills to work. Many student online occupations pay well and need no investment!
Let's take a look at some of the best ways for students to earn money online.
Here are the Best Money-Earning Apps you can download.
Do College Students Have Online Jobs?
College students can readily earn money online. Some students perform multiple jobs to maximize profits while they have leisure time. Students benefit from a part-time job since they earn well and build work experience, making them more employable. Companies prefer experienced applicants since training them is more accessible than training freshers. Certificates and letters of recommendation boost your chances of employment by the following firm.
Job portals offer online job and internship searches. Internshala is a superior option for making money online part-time for Indian students because it's student-focused. Alternatives include Naukri, Monster, Indeed, LinkedIn, etc. Students can create a strong career foundation and gain an edge over their peers with a part-time job.
How Much Money One Can Earn Through Online Without Investments?
| | |
| --- | --- |
| Ways to Earn Money Online | Estimated Earnings (Monthly in INR) |
| MPL Games | ₹700 – ₹7,000 or more |
| Freelancing | ₹35,000 – ₹350,000 or more |
| Internet-based Teaching | ₹35,000 – ₹210,000 or more |
| Crafting Content | ₹7,000 – ₹70,000 or more |
| Transcription Work | ₹14,000 – ₹70,000 or more |
| Web Development Services | ₹35,000 – ₹350,000 or more |
| Language Translation Gigs | ₹7,000 – ₹70,000 or more |
| Pay-Per-Click Advertising Specialist | ₹35,000 – ₹350,000 or more |
| Remote Administrative Support | ₹21,000 – ₹140,000 or more |
| Promoting on Social Media | Varies, ₹7,000 – ₹70,000+ possible |
| YouTuber or Digital Influencer | ₹70,000 – ₹700,000 or more |
| Freelance Editing Services | ₹21,000 – ₹210,000 or more |
| Graphic Designing | ₹21,000 – ₹210,000 or more |
| Adding Captions to Videos | ₹7,000 – ₹70,000 or more |
| Data Entry Tasks | ₹7,000 – ₹70,000 or more |
| Online Surveys | ₹3,500 – ₹21,000 or more |
| Dropshipping | Varies widely, potential for ₹7,000 – ₹700,000+ or more |
| Stock Market | Highly variable, potential for gains or losses |
Best 18 Student Online Jobs by Demand 
Making money online in India gives you worldwide market access. With the internet, global communication is easier than ever. As an individual, you can use this for enjoyment and income. Over 13,000 remote job postings show that internet jobs are growing. We present the 18 best ways to earn money online without investment for students to simplify their search for a reputable part-time job to make money at home. You can earn as much as ₹350,000 or more per month, depending on the type of job.
1. Playing Real Money Games on MPL – Up to

₹

30 Cr Daily Winnings

MPL, a trusted online gaming platform, offers many free and real money games with up to ₹30 Cr daily winnings. Users can win real money in several free games as well as paid contests and tournaments using their gaming skills. MPL offers various benefits for students who want to make money online without investing:
Students can play many games on MPL for free. You can also earn referral bonus cash by recommending friends on the app.

You can play MPL games whenever and wherever you want and pick a preferred game from a wide range of available games.

MPL games are skill-based, helping students learn new things, testing their skills, and challenging themselves. These games offer fun and entertainment while competing with real players online.

MPL games are legal and verified, following all gaming industry norms. Students can trust them. Users' data and transactions are likewise protected. Withdrawals are processed securely using UPI, Paytm, Amazon Pay, and bank transfers
Popular MPL games that help students make money include:
Waiting for what? Start earning money online by playing your favorite games with MPL today.
Disclaimer: You need to be 18 years and above to play real money games on MPL.
Here are the 40 Best Money Earning Games of 2023 to Win Paytm Cash
2. Freelancing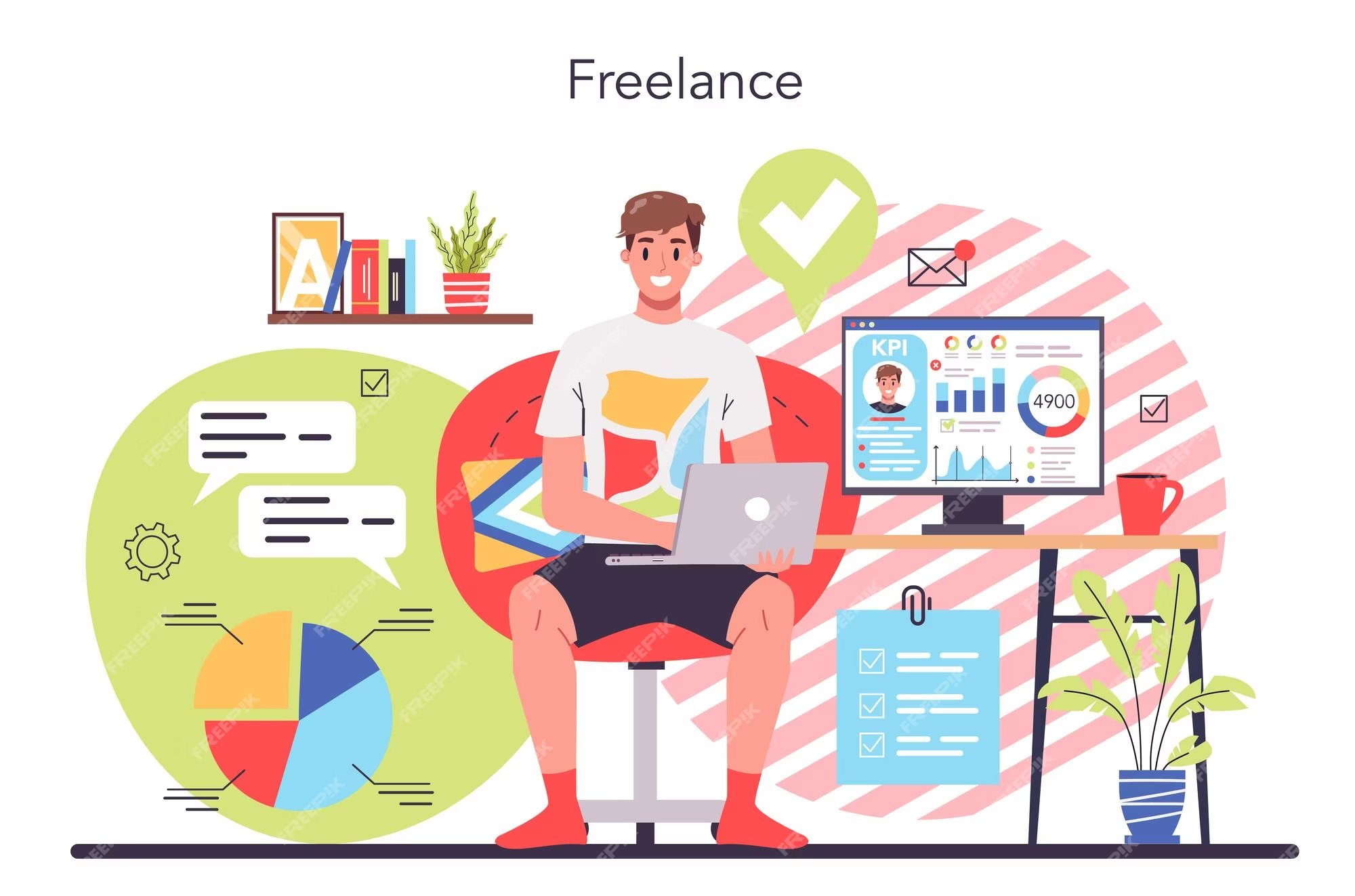 Students can earn money online between ₹35,000 to ₹350,000 through freelancing in the digital age. You can freelance without investing money by offering your skills and services to clients project-by-project. This strategy earns money and develops abilities.
Starting a freelance career requires identifying your abilities and interests. No matter your competence, online clients want your content writing, graphic design, web development, or other services. Freelancers find clients globally on

Upwork, Fiverr, and Freelancer

.

After choosing your niche, develop a persuasive online profile highlighting your skills and experience. Having a solid portfolio can increase your project prospects.

Freelancing lets you create your schedule, balancing employment and school. It's ideal for earning money online and studying. Without initial investments, students can grow their freelancing business into a sustainable income source with effort, consistency, and excellent work.
3.
Online Tutoring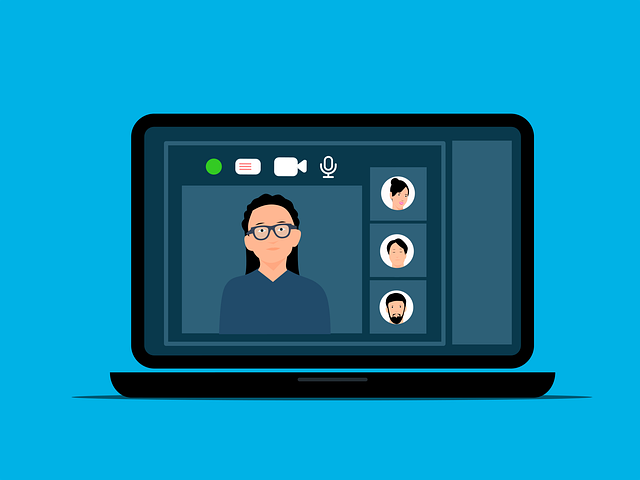 Online tutoring offers students a way to earn money online without investing. Online tutors and educators are in high demand in digital education. Student can earn money online using their knowledge and skills.
You must first determine your specialties. It could be math, language, programming, or SAT/TOEFL prep. Online services like

Tutor.com

, Chegg, and VIPKID

match students with enthusiastic learners.

Create an engaging online profile highlighting your qualifications and teaching style. Creating a personal brand and getting good student ratings might boost your reputation.

Online tutoring

helps students earn and improves their topic knowledge. It allows flexible scheduling to accommodate academic obligations.
Students can offer one-on-one or group classes at competitive rates based on their experience. Provide quality instruction, create connections with students, and market your services on social media, forums, and educational communities.
4. Content Writing
If you are still wondering how to earn money online for students, this one is for you. Content writing offers students a way to earn money online without investing. In the digital age, high-quality content is in demand, and students can make a lot of money writing and being creative.
Find your specialization or interests first. There are many writing opportunities, including blogging, article writing, copywriting, and social media material. Writers find clients on Upwork, Freelancer, and Fiverr. A compelling internet profile should highlight your writing talents, expertise, and past work. Having a good writing portfolio can help you get clients.
Students can manage academic and writing projects. With experience and good ratings, you can raise your charges. Successful content writers write innovative, engaging, and well-researched content. Building a personal brand and promoting your services on social media or networking might help you attract clients and make money.
Also Read: 20 Best Online Money Earning Websites
5. Transcription Work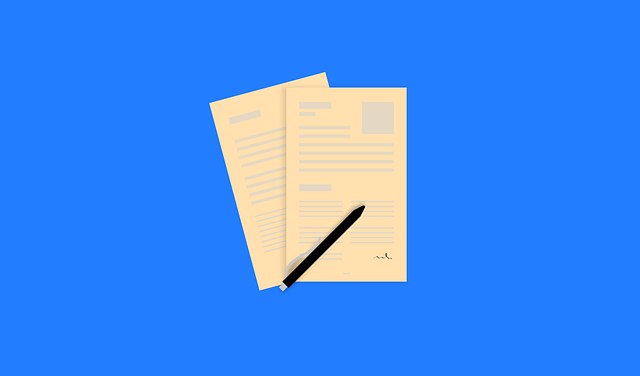 A transcription job is one-way students can make money online without investing. Students can get money by transcribing audio or video between ₹14,000 to ₹70,000.
Learn transcription by signing up for an online platform that offers work. Good listening, a computer, and a stable internet connection are needed. Just type what you hear from the audio or video. More accuracy and efficiency mean more money. Transcription employment suits students with flexible schedules because you may pick when and how much to work. You can earn money online more as you gain experience and skills.
Transcription requires precision and accuracy. You may also want transcribing software or a foot pedal for efficiency. Transcription employment can provide students with a reasonable living without upfront fees with perseverance and practice. If you are searching for how to earn money online for students, then it's ideal for balancing work and school.
6. Web Development Services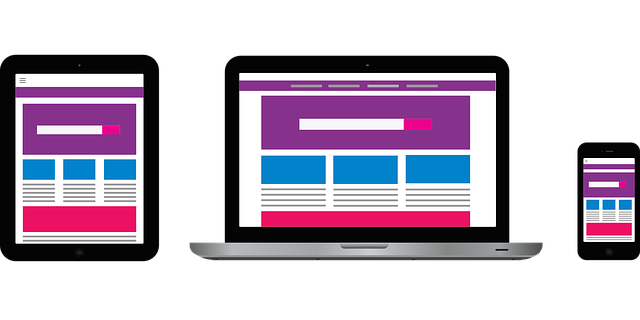 Offering web-building services lets students make money online without investing. Web development skills are in demand, and students can use them to make money. Students can start web development with free or low-cost online courses, tutorials, and resources. After learning HTML, CSS, and JavaScript, you can start working with customers or local businesses.
You may develop websites, optimize SEO, and upgrade existing ones. Students can provide affordable web development services to small enterprises. Web development jobs are also available on freelancing platforms and job marketplaces. Creating a portfolio and exhibiting your expertise can land you online projects. Students can make a living by developing websites online with perseverance, a willingness to learn, and the skill to satisfy clients. A functional expertise that can lead to a steady income.
7. Language Translation Gigs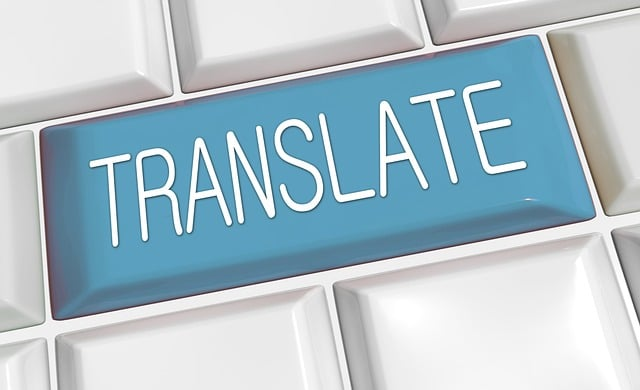 Language translation gigs let students make money online without investing. Multilingualism can be a successful and flexible method to make money.
Students might join online translation groups or freelancing platforms to start. These platforms match you with clientele seeking translation services. Translate documents on websites, and provide live interpretation.
Translation work is fantastic because it only takes a computer and an internet connection. You can work when you want, making it great for students with different schedules. Gaining a good reputation and portfolio helps you get more clients and higher-paying jobs. You can specialize in higher-paying professions like legal, medical, and technical translation as your skills grow.
Globally, bilingual or multilingual people are needed for translation. Students can earn a steady online income without investing by translating accurately and efficiently.
8. Pay-Per-Click Advertising Specialist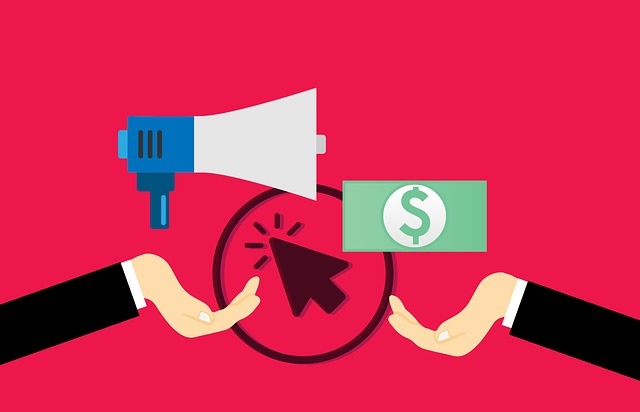 Students can make money online without investing by becoming PPC Advertising Specialists. PPC advertising charges advertisers per click. Students can manage PPC campaigns for businesses and earn a commission based on outcomes.
Start by learning Google Ads or Bing Ads with free online resources, lessons, and certifications. After gaining confidence, you can search freelance websites and job boards for clients or part-time work. PPC experts optimize ad campaigns to maximum ROI. You must research keywords, write attractive ads, and manage budgets.
Conversions and website traffic are used to measure campaign success. A computer and internet access are enough for this job. Your experience and track record of results can attract more clients and lead to long-term contracts. PPC services are a terrific way for students to make money and learn digital marketing.
9. Remote
Virtual Assistant
Students can make money online by offering remote virtual assistance without investing. Businesses and entrepreneurs need help with administrative duties that can be done remotely, making it suitable for students.
Start by offering data entry, email management, scheduling, document editing, and more. Many job forums and online portals list remote administrative employment. Students might also freelance on virtual assistant websites. Your hours can meet your class schedule and availability.
Success in this profession requires good organizational and communication abilities. For the answer to how to earn money online for students, you need a good internet presence and fair pricing that will attract clients seeking reliable administrative support. Working remotely as an administrative assistant gives students work experience and references while making money online. It's a flexible approach to managing school and work without upfront costs and can lead to a solid online income as you gain experience and clients.
10. Promoting on Social Media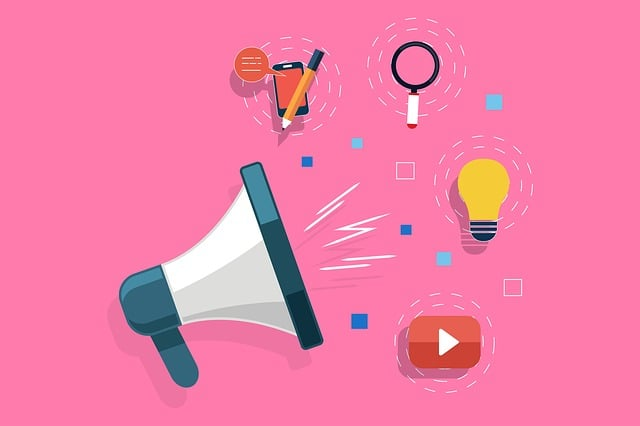 Social media lets students make money online without investing. Many social media networks provide ways to monetize online activities.
Choose one or more social media sites with a large, engaged following. Generate and curate content that suits your audience and interests. Consider partnering with brands that target your demographic as your following expands. Earn commissions by promoting their products or services through affiliate marketing.
Promoted posts allow firms to pay you to promote their products. Offer social media management or consultation to businesses looking to boost their online presence. Maintaining authenticity and openness in promotions builds audience trust.
Time and inventiveness are enough to make money on social media. But you must follow the platform's monetization rules. Students can make money and share their passions online by regularly growing their web presence.
Also Read: 20 Passive Income Ideas in 2023
11. YouTuber or Digital Influencer
Students can earn money online without investing by becoming YouTubers or digital influencers. Start by choosing a niche like gaming, fashion, leisure, or education. Start with a smartphone and free video editing tools to make compelling videos.
You can monetize your YouTube channel with Google AdSense, which displays adverts and shares the earnings. Affiliate marketing involves advertising products and services and earning commissions on sales through your affiliate link. Brands also sponsor your films to promote their products. 
Growing your internet presence requires consistency. Post often, engage with your audience and follow trends. With patience and innovation, you can make money online from advertising, affiliate partnerships, and sponsorships after building a dedicated audience. There are ways to generate money online without investing, but it takes hard work, perseverance, and a passion for your field. Student hobbies can become viable online businesses with the appropriate attitude and persistence.
12. Freelance Editing Services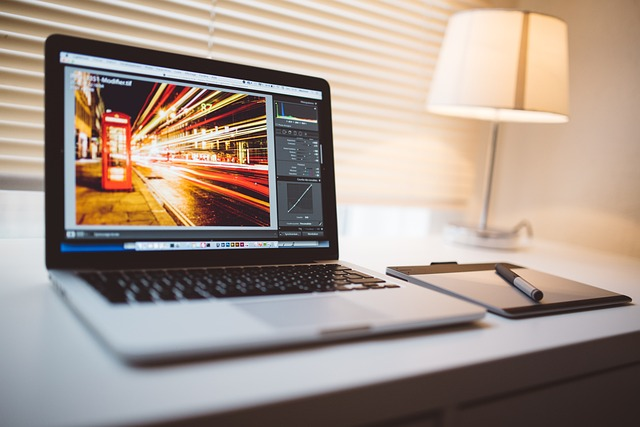 Offering freelance editing services is an excellent option for students to earn money without investing. This is a great chance for students with solid language and grammar skills. Start by advertising your services on Upwork, Fiverr, or social media. Editing essays, articles, and blogs might be your niche. 
Networking with friends and instructors for references and testimonials might boost your reputation. Use free internet tools like Grammarly to improve your editing. Rates can rise as clients trust your talents. Meeting deadlines and communicating with clients are crucial to building loyalty.
While beginning income may be low, commitment and great work can generate higher revenue. To improve, you may buy premium editing software or courses as you gain experience. For students looking to make money and gain professional skills, freelance editing is a practical and affordable way.
13. Graphic Designing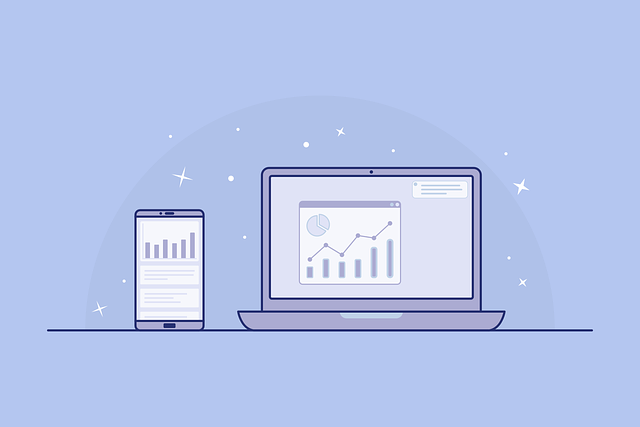 Graphic design is an excellent option for students to earn money without investing. Starting is easy with several free design tools and software. Start an online portfolio with your logo, social media, poster, and other creative work. Canva and GIMP offer free design templates and resources to create great images.
You can use Upwork, Fiverr, or social media to locate clients. Offering to create logos or promotional materials for friends and acquaintances can boost your portfolio and generate referrals. A good reputation requires quality and timely delivery.
As your skill grows and clients are delighted, you can raise your charges. Watching online videos and courses can improve your skills. Graphic design may make you online money and teach you essential skills. Students can generate online money while developing their artistic skills and preparing for a design profession with this flexible and affordable approach.
14. Adding Captions to Videos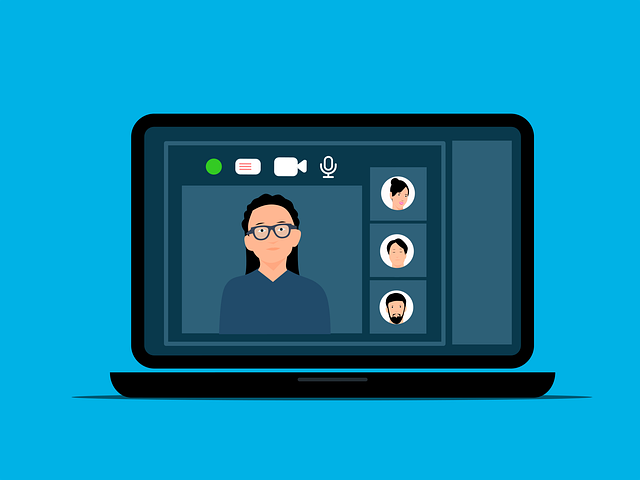 Adding captions to videos helps students earn money online without investing. Many content makers use captioning services to reach a wider audience, allowing students to use their language abilities and attention to detail. Start by offering your services on Rev, CaptioningStar, Upwork, or Fiverr. 
Transcribing and syncing video audio with the visual chronology is required. Start using free tools like YouTube's automatic captioning and internet transcription providers. Your portfolio with correct, well-synchronized subtitles will attract more clients.
Success in this profession requires consistency, accuracy, and speed. You can raise your prices and buy professional captioning software as you gain experience. Captioning helps make internet information more inclusive and accessible, making it a beneficial job for those who want to make money online while learning to transcribe.
15. Data Entry Tasks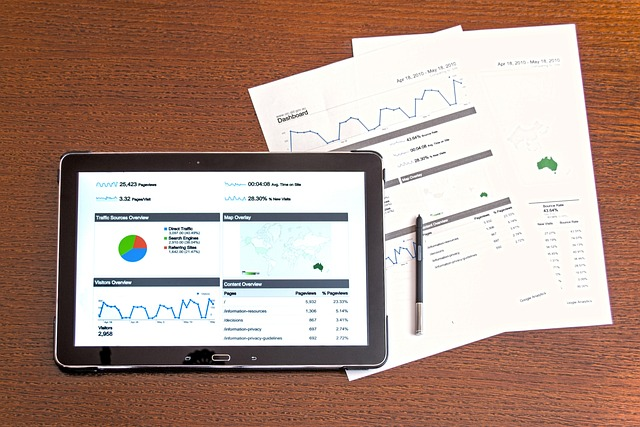 Data entry jobs are a simple way for students to earn money online without investing. Many businesses and organizations need data entry help, and students can do it from home. Students can start by searching for data entry jobs on Upwork, Freelancer, or Amazon Mechanical Turk.
Data entry typically involves entering into spreadsheets, databases, or other digital formats. Microsoft Excel or Google Sheets can handle most jobs without specific software or equipment. Building a good reputation requires accuracy and precision.
As you work and gain experience, you can raise your hourly rate. Meeting deadlines and communicating with clients is crucial to generating repeat business and a stable income. Data entry jobs allow students to make money online while improving their organizational and computing abilities, with the potential to lead to further online jobs.
16. Online Surveys
Students can make money online without investing by taking online surveys. Market research firms and websites pay people for their thoughts on various issues. For free, students can join respected survey platforms like Swagbucks, Survey Junkie, or Vindale Research.
Students can take surveys on various platforms for varied payouts after registering. A single survey may not make much, but over time, they can add up. Some survey sites pay with gift cards or cash.
Complete your survey site profile to receive surveys that match your interests and demographics and enhance your chances of qualifying for higher-paying surveys. Online surveys can be a handy and flexible way for students to make money online while offering their opinions on products, services, and market trends. The approach is easy and inexpensive so that kids can use it regularly.
17. Dropshipping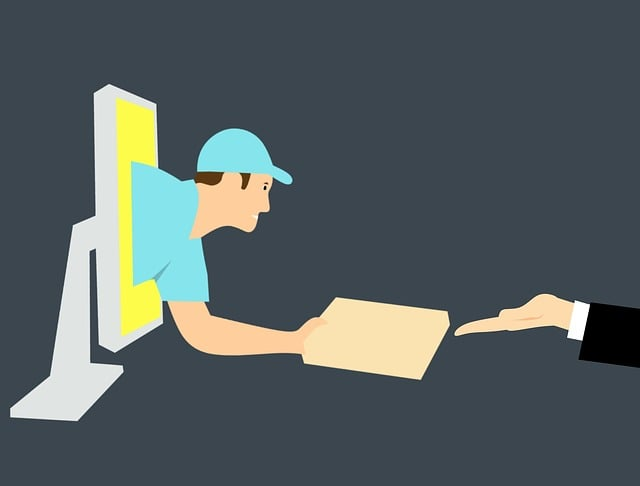 Dropshipping allows students to earn money online without buying goods. You partner with suppliers to offer their products on your internet store. Students can create a free online store using Shopify, WooCommerce, or social media. 
Successful dropshipping requires finding a preferred niche or product category, and that has market demand. After choosing your niche, research dropshipping suppliers or wholesalers with a vast choice of products. Feature and market these products in your store. 
The supplier ships products when customers order, so you don't need to stock inventory or buy upfront. The difference between client and supplier prices is your profit. Excellent customer service and marketing are essential to store traffic. 
Dropshipping doesn't require initial capital, but students should focus on branding, audience research, and marketing. It's a flexible method to make money online and learn entrepreneurial skills for online business.
18. Stock Market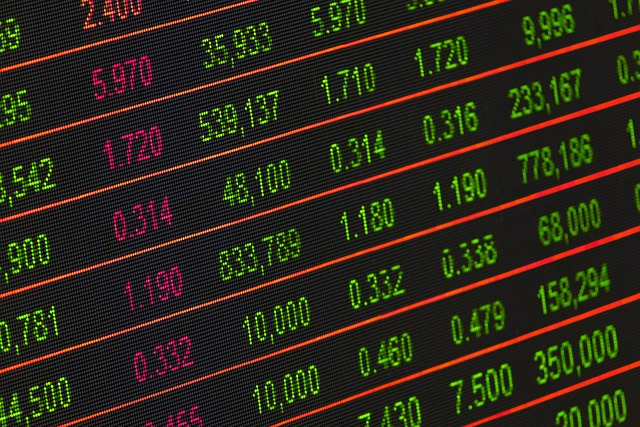 Stock market investing can help students earn money, but it's risky and may not always pay off. Paper trading or virtual stock market simulators let students practice trading with online money and learn about the stock market without investing.
Students can open brokerage accounts with Robinhood or Webull, which frequently have no account opening fees or minimum deposits, to start investing. They can look for stocks, ETFs, or fractional shares of firms that match their investment goals. Staying current on market trends and news is essential when researching companies to invest in.
While no significant initial investment is needed, students should recognize that stock market investing is risky and can result in losses. Long-term success requires portfolio diversification, financial goals, and discipline. Beginners can invest little and increase as they acquire confidence in their decisions. This technique may provide financial growth and learning.
Also Read: 30+ Best Ludo Earning App To Win Real Money in 2023
Final Thoughts
In conclusion, students can earn money online without investing in many ways. The 18 methods shown here demonstrate internet income's variety and accessibility. Students can use their abilities, creativity, and time to earn money from home through freelancing, content production, and online surveys.
While these opportunities offer financial gain, students must approach them with dedication, consistency, and a desire to improve. Success in these pursuits depends on networking, online presence, and quality work.
Many of these ways require no initial expenditure, although they may demand varied labor and time. As they explore these alternatives, students can earn money, acquire experience, learn new skills, and prepare for future careers. Students love exploring and creating their financial paths online because of its endless possibilities.
FAQs
Can a student really make money online without spending on something?
Yes, a student can make money online without an upfront investment. There are several opportunities available in which students can use their skills and time to earn money.
Do I need any specific skills to start earning money online?
The skills that may be required will depend on the method you want to go with. For instance, if you want to freelance, then writing, graphic designing, or programming is a considerable skill. If your choice is online tutoring, then you must be an expert in a particular subject.
Does earning money online have age limits for students?
Age limits vary depending on the platform or method. Some platforms would require you to be at least 18 years old, while others allow you to be below the said age but may ask for parental consent.