Money can be earned in multiple ways, and one method that is currently very popular involves mobile applications. There are plenty of apps in India that can help you earn money and contribute to a stable income. By learning more about money-earning apps now available in India and how they function, you will be able to zero in on the best money-earning app without investment and get started on making some extra cash.
Since you're already here, we understand your interest in knowing which are the best money earning apps in India. One such money-earning app is MPL where you can earn up to ₹30 Cr in daily winnings. So, here's a detailed, curated list of money earning apps that can become an additional source of income. Keep reading!
What is a Money Earning App?
For those who are still unaware of their existence, a money-earning app is exactly what the phrase suggests –  you earn real money by completing certain tasks and game objectives or by scoring higher than your opponent. The popularity of money earning apps can be attributed to the rise of smartphones and easy access to the internet. There is an extensive range of money earning apps available in India, geared to suit a variety of interests and choices. They offer different ways to make money through microtasks, investments, cashback programs, surveys, and other gig economy options. 
Different Types of Money Earning Apps
At present, plenty of money earning apps are available that can be used to earn money, and these cater to various preferences and interests:
Survey Apps: Users of survey apps can earn money or redeem gift cards by participating in surveys and giving their thoughts and opinions on an array of topics. Sometimes, they come across as the best money earning apps without investment. 
Cashback Apps: Certain apps provide their users with a portion of their purchases back in the form of cash or other rewards if they shop at partner retailers.
Microtask Apps: Users can make money by participating in microtasks on their mobile devices, such as entering data or testing software programmes. This is a fairly good choice if you wish to make easy money from the comfort of your own home. 
Investment Apps: These money earning apps allow users to diversify their savings over time by purchasing stocks, exchange-traded funds (ETFs), or cryptocurrencies. 
Gig Economy Apps: Apps that cater to the "gig economy" let their users locate opportunities for independent work, such as driving, delivering packages, or offering services.
Refer & Earn apps: These referral-based incentive apps allow users to earn money and other incentives by referring their friends and family members to use the apps.
Read more on 30 Best Refer and Earn Apps in India 2023 – Get upto ₹10,000 Per Referral
How to Earn with Money Earning Apps in India?
Affiliate programmes, cashback reward schemes, real money gaming apps, and referral reward programs are examples of money earning apps that help users make additional money. In addition, the fact that every app works and manages its user base in a distinct way contributes to the fierce competition in this niche.
The vast majority of apps that generate revenue do so through the use of a user loyalty system that provides incentives for all users to engage on the app frequently. In addition, all (or most) money earning apps  follow the same general principle, that urges you to earn money by using these apps and carrying out the assigned tasks.
You, as the user, get to choose how all of the money you make via the usage of these money earning apps must be distributed. You can either redeem them by sending them directly to your bank account, transferring them to Paytm or another wallet, or redeeming them with gift cards. This can vary from one daily earning app to another.
30+ Best Money Earning Apps List
| | | |
| --- | --- | --- |
| Name of App | Type | No. of Downloads |
| MPL | Gaming | 80 Million+ |
| Rozdhan | News/Referral | 10 Million+ |
| mRewards | Task-based | 5 Million+ |
| Frizza | Task-based | 5 Million+ |
| U Speak We Pay | Voice-based | 500K+ |
| Meesho | Reselling | 100 Million+ |
| Winzy | Quiz & Trivia | 10 Trillion+ |
| EarnKaro | Affiliate Marketing | 1 Million+ |
| Rush | Gaming | 10 Million+ |
| Pocket Money | Task-based | 10 Million+ |
| Galo | Gaming | 1 Million+ |
| OneTo11 | Gaming | 10K+ |
| AttaPoll | Surveys | 10 Million+ |
| Paidwork | Multiple | 5 Million+ |
| Freecash | Gaming & Surveys | 1 Million+ |
| Growfitter | Health & Fitness | 500K+ |
| CashBaron | Gaming & Surveys | 100K+ |
| Toloka | Task-based | 10 Million+ |
| Taurus | Task-based | 5 Million+ |
| Zupee | Gaming | 20 Million+ |
| Winzo | Gaming | _ |
| First Games | Gaming | _ |
| TaskBucks | Task-based | 10 Million+ |
| Streetbees | Lifestyle | 1 Million+ |
| Make Money | Gaming/Music | 10 Million+ |
| FeaturePoints | Multiple | 10 Million+ |
| Swagbucks | Surveys | 5 Million+ |
| EarnEasy | Activity-based | 5 Million+ |
| Junglee Rummy | Gaming | 10 Million+ |
| Rupiyo | Task-based | 500K+ |
| Google Opinion Rewards | Task-based & Surveys | 50 Million+ |
Which is the Best Money Earning App in India?
MPL – Best Money Earning App Without Investment in India (2023)

MPL, the most popular gaming platform in India, offers more than 20 games spread across various categories, including card games, casual games, arcade games, and others. You have the option to compete against real opponents online and earn real cash rewards if you play on MPL, which is one of the most dependable and secure gaming apps available. You can also make risk-free withdrawals using UPI, Amazon Pay, Bank Transfer, or PayTM methods.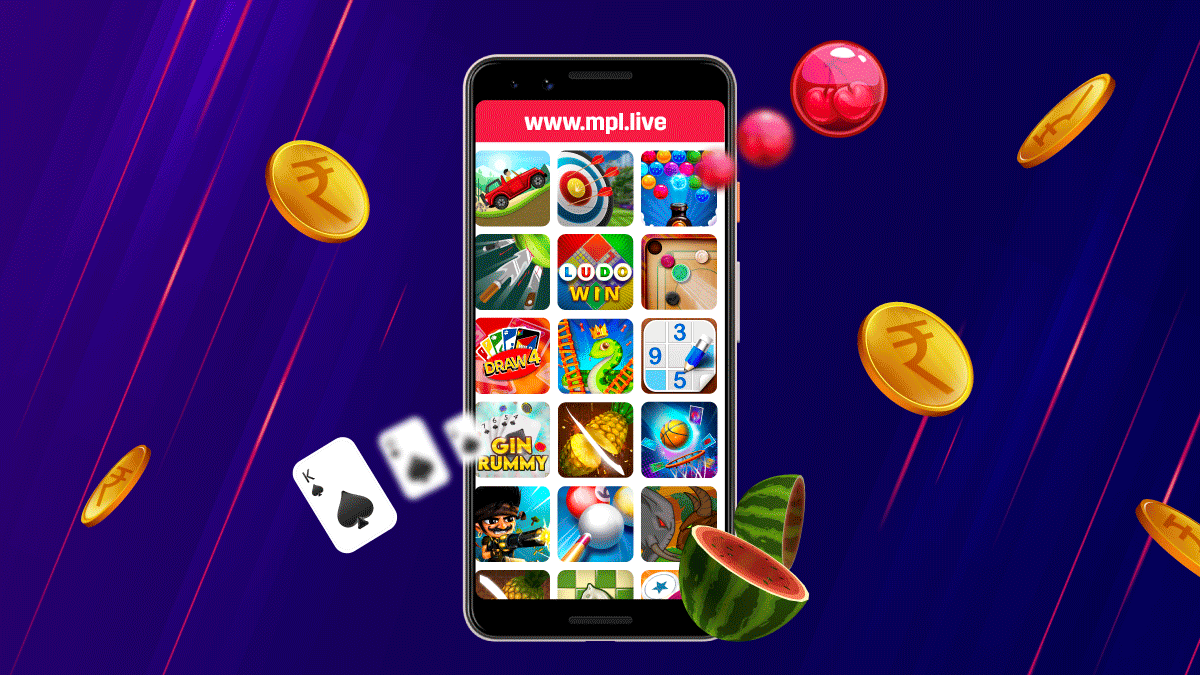 On a daily basis, the app runs a number of different deals, bonuses, and cashbacks. These consist of a welcome bonus of Rs. 50 and a referral bonus of Rs. 75 per referral. Hence, you should ask your friends and other people you know to join you in playing games on MPL so that you can share the amazing experience with them. With over 80 million downloads and 9 crore active users, MPL ticks off a great gaming experience for everyone.
Play your favourite games such as Rummy, Poker, Call Break, Ludo, Snakes & Ladders, and many more on MPL and win real money of up to ₹30 Cr in daily winnings. You can play in the 1-on-1 or multiplayer formats. In the case of tournaments, you need to top the leaderboard by scoring the maximum points in order to win the jackpot. At MPL, you can expect a bot and fraud free gameplay experience. Also, the information you submit (to make payments and withdrawals) remains completely safe. 
PLAY ON MPL & WIN RS. 2 LAKH DAILY
Why is MPL the best money earning app?
If you're still thinking why you should download MPL and play games for cash, we'll give you some added reasons:
Choice of games: You won't find these many different games all in one place, anywhere else. MPL makes you spoilt for choice, making it the best money earning app without investment available on the internet right now.
Top-class security features: The idea is to make users feel that the information they provide is absolutely safe and secure. The app is RNG-certified and SSL-secured, making it the absolute best money earning app out there.
Fairplay: MPL has an in-built fairplay system that enables the pairing up of similarly skilled players. No player will have an undue advantage over the other in any of the games on MPL.
Highest rewards & bonuses: MPL has the greatest jackpots, season offers, highest cashbacks, and referral bonuses. When there are prizes in lakhs waiting to be won, why should you hold yourself back?
Fast withdrawals: Any amount you win by playing games on MPL can be instantly withdrawn through several ways, and in case of any issues, you can always hit up customer support, and they'll be happy to help.
Instant matching: Once you submit the entry fee and launch the game of your choice, you'll be immediately matched with an online opponent. 
Useful read: Best Money Earning Games
Other Best Money Earning Apps You Should Try
2. Roz Dhan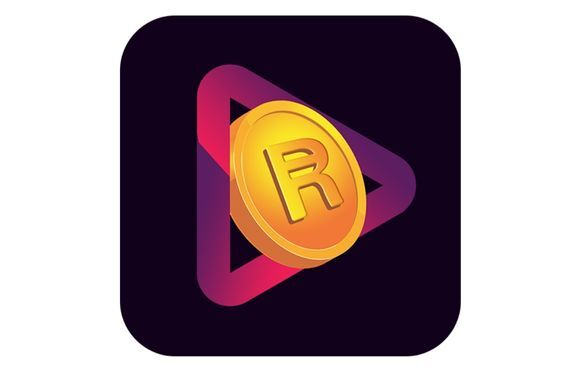 You can earn money using Roz Dhan simply by regularly using the app. This indicates that you can make money by doing things such as reading the news, browsing websites, completing puzzles, and checking your daily horoscope. You can also earn real money by playing free games and winning. Everyone who signs up will receive ₹50 as a welcome bonus. If you complete the 'instant cash tasks,' you will be able to earn up to ₹300, which you can withdraw in two days.
3. mRewards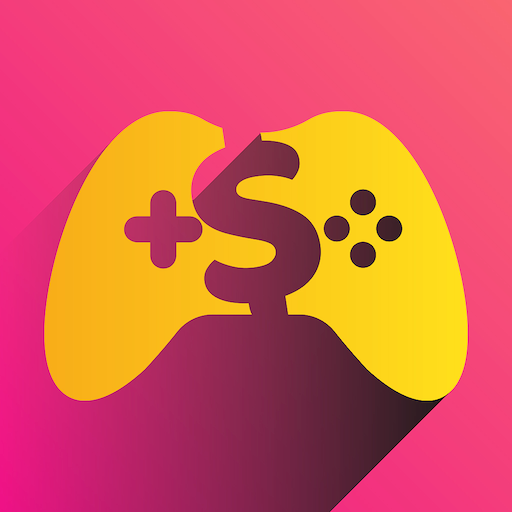 mRewards is among the best money earning apps that offers rewards for playing games, filling out surveys, referring the app to your friends, and performing other app-based chores. You can win free vouchers for your preferred online retailer by earning coins and then redeeming those coins for free subscriptions to your preferred streaming service, free vouchers for online retailers, or even plain cash. Make the most of your breaks and earn money by doing certain tasks, enjoying your favourite games, or downloading top-notch apps from the Google Play store. 
4. Frizza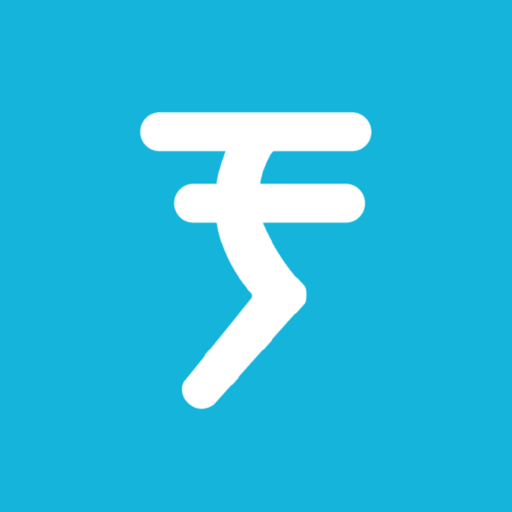 If you're in search of reliable money-earning apps, you have landed at the right spot. With Frizza, you can earn money in your Paytm wallet or UPI (all bank UPIs are supported), and you can do it from any location and at your convenience. Wouldn't you like to make some free quick money whenever you're bored at home, while you're out commuting, or whenever you have spare time? Then, download FRIZZA to immediately start converting your spare time into cash and filling your wallet. 
5. U Speak We Pay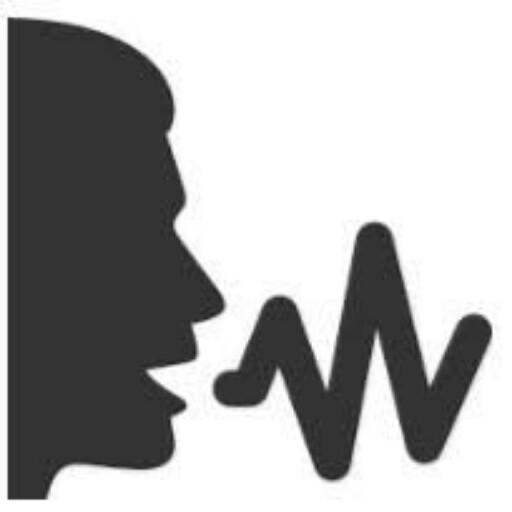 The name of the app is exactly how it works. This is a money earning app without investment that allows you to get paid for talking/speaking. Work from the comfort of your home and simply follow the prompts provided by the app. You need to speak the sentences shown on the screen with the correct pronunciation and improve your accuracy score to earn money. The amount paid depends on the quality of the recordings submitted. You can also extend the scale of your earnings by referring your friends to join the app. Undoubtedly, this is one of the most unique money earning apps you'll find on the internet. 
DOWNLOAD MPL APP & GET RS. 50 SIGNUP BONUS
6. Meesho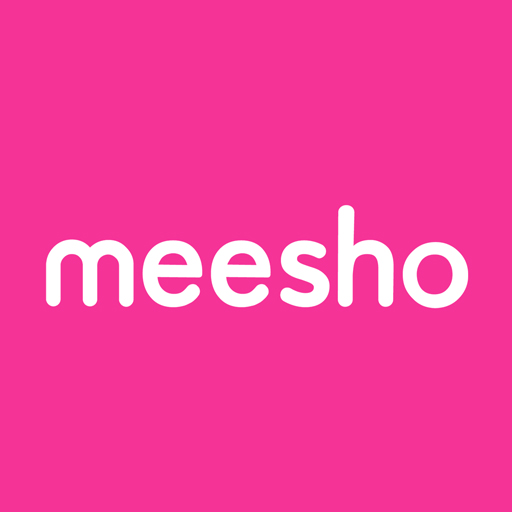 Meesho, which is one of the best money earning apps, provides fashionable, high-quality lifestyle products at the most affordable wholesale prices, enabling you to shop online regardless of the price range. In addition to shopping, you can also resell stuff to friends, family, and other online users. Now is the perfect time to launch your online business with no initial capital investment! This is exactly what makes Meesho stand out from the rest. 
7. Winzy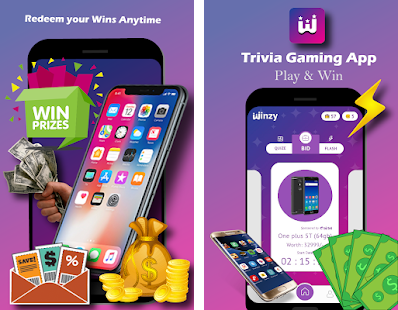 Winzy is the leading free online trivia game, and you can play it to answer questions and receive free rewards. Not only can it be played for free, but it also asks you the latest trivia questions in a user interface that is both seamless and elegant. As you ascend ranks on the global leaderboard, you can win cash prizes through various online contests. Become a top player, and play more to ascend the leaderboard and increase your chances of winning big. As its one of the best money earning apps, you get to put your wit to the test, answer fun trivia questions, and make some additional cash.
8. EarnKaro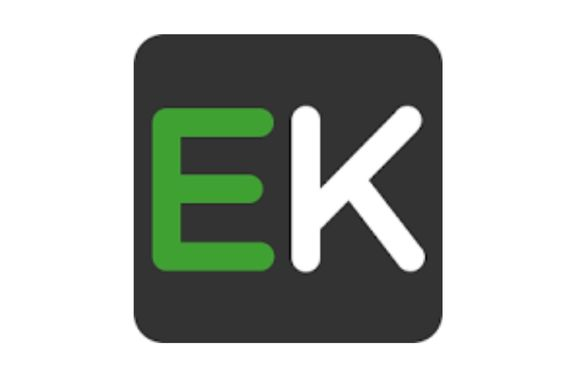 India's number one affiliate marketing platform – EarnKaro – is funded by Ratan Tata. It works as a deal-sharing platform that helps you earn easy money. It doesn't matter whether you're a homemaker, working professional, or part-time employee, EarnKaro will turn out to be an exciting prospect for you. It offers a variety of affiliate programs that you can freely join without any documentation. All you have to do is share deals presented by their partner websites such as Ajio, Myntra, Flipkart, etc. When people within your network shop through your profit link, you start making money. 
9. Rush
The Rush gaming app is a great choice for those interested in playing games and earning real cash. Play some of your favourite games, such as Ludo, Carrom, Quizzy, and more, on this platform and win cash on a daily basis. You can play with friends, family members, and other random opponents all in a single app. Rush makes it to our list of best money earning apps for its interesting variations on well-known games, in addition to the opportunity to win money by participating in their competitions. Also, withdraw your winnings to your UPI account instantly. 
10. Pocket Money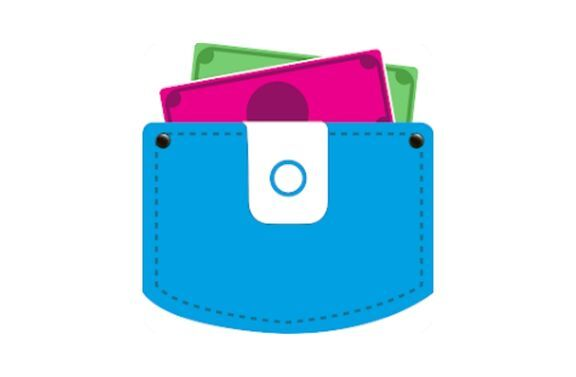 This task-based app allows you to earn wallet money and cashbacks by completing specific yet easy tasks. You just have to follow the instructions provided on the app to double your earnings and redeem the wallet cash as reward. Use these rewards to book movie tickets, avail cabs, recharge mobile accounts, pay bills, shop online, and more. Earn more rewards by referring the app to your friends and colleagues and save more money with exclusive discounts and cashback on multiple e-commerce avenues. 
11. Galo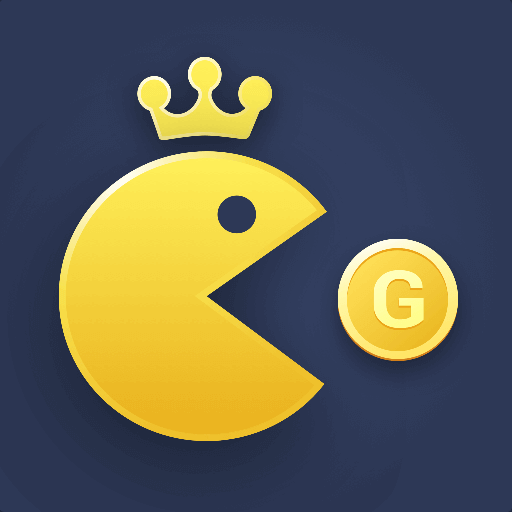 You can easily ear Paytm cash online by using GALO for as little as ten minutes every day. There are a lot of quick installation and questionnaire tasks. Each activity comes with a good quantity of Paytm cash as a reward. You have the potential to earn sufficiently in Paytm Cash on a daily basis provided that you fulfill the requirements for completing the tasks.
Galo is now among the best money earning apps available in India. Once you download and register on the app, you will receive a one-time welcome bonus of Rs. 50. Simply inviting your friends can earn you a limitless amount of cash prizes.
12. OneTo11
They call themselves India's first social fantasy gaming application, with rewards coming in the form of massive contest prizes, regular commissions, and referral income. You need to visit their website directly to download and install the app. The process is pretty straightforward. Once you're registered on it, pick the game you'd like to participate in, submit the joining fee, play alongside other online participants, and win prize money based on your performance, commissions included.
Join this social fantasy gaming app, put your skills to the ultimate test, and stand a chance to win some exciting prizes!
13. AttaPoll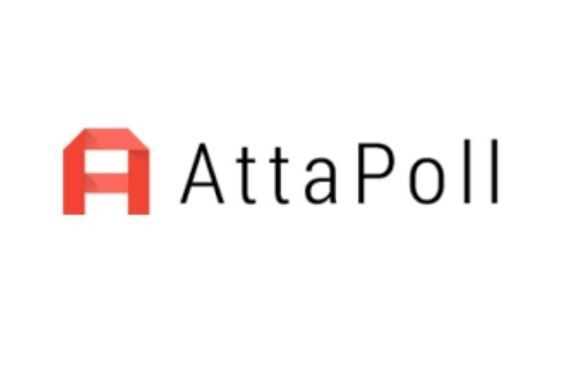 AttaPoll runs on this simple concept: take surveys and get rewards. All they ask you to do is install the app, take surveys from all over the world at your convenience, and get paid for doing so. Since their payment thresholds are pretty low, users will be able to cash out faster. When it comes to surveys that are searching for highly specific demographics or qualifications, the amounts tend to be significantly higher. You can pick and choose which surveys you want to complete.
You can choose to get instant payouts using PayPal, gift cards, or one of the numerous payment methods that they offer. You can also give the money to a charitable organisation. If you find that you love using the app, why not encourage a friend to do the same? You can get a referral bonus as well!
14. Paidwork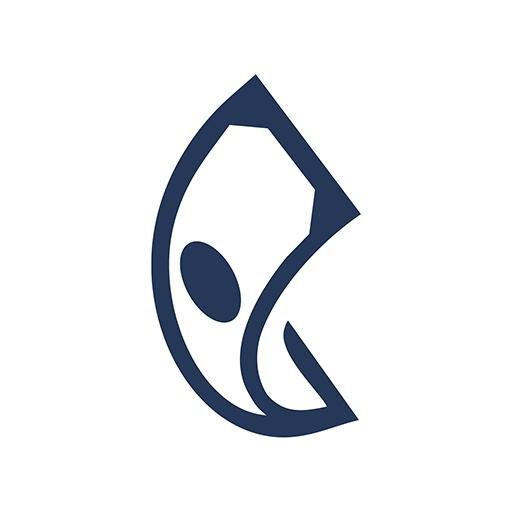 One of the best money-earning apps, Paidwork can either be a full-time job or an additional source of income for people from any country in the world. It doesn't matter where you are or what gadget you're using, as long as it has internet access, you can make money. You will receive compensation in exchange for time and effort invested in the platform.
Playing games, filling out surveys, typing in text, answering questions, viewing video advertisements, browsing the web, making accounts, filling out offers, and buying online are all viable options to earn money online. You have the freedom to pick how you want to make money.
15. Freecash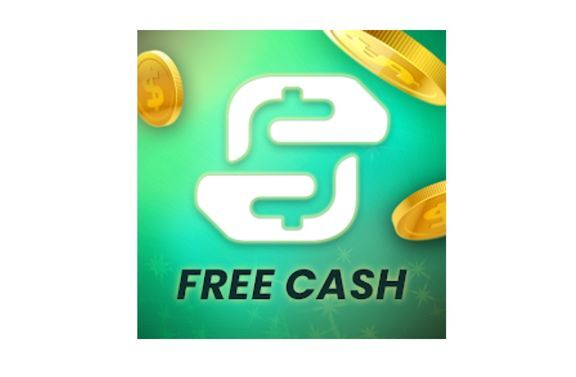 Freecash is an exciting money-earning app that allows users to earn money by participating in surveys and playing casual games. You can play games, win prizes, and earn rewards such as gift cards, cryptocurrency, and more using the Freecash app. The money you earn can be redeemed for Bitcoin, Amazon gift cards, and other prizes. Join and play on one of the best money-earning apps on the internet today!
PLAY ON MPL & WIN RS. 2 LAKH DAILY
16. Growfitter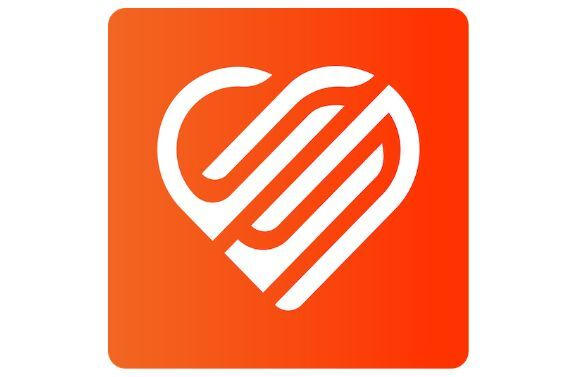 Doesn't rewarding the user to stay healthy sound amazing? This excellent money-earning app asks you to begin your fitness journey today and earn rewards daily. According to reports, Growfitter.com is currently the largest incentivized wellness platform in India. They are a machine learning technology startup that is working to improve the health quotient of India while also revolutionising the health, wellness, and fitness market using the answers provided by technology. They have listed more than 12000 fitness centres spread across 14 cities in India.
17. CashBaron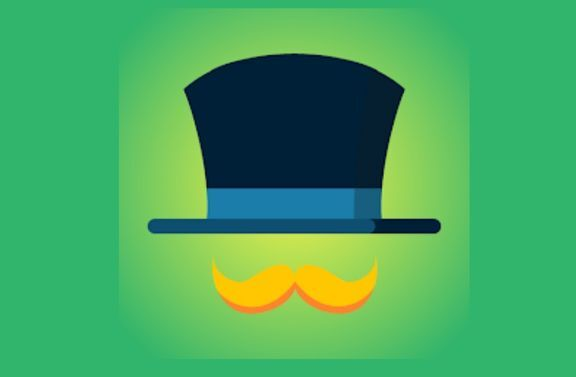 CashBaron is said to be among the highest-paying money-earning apps on the market. The app allows users to earn money in different ways, such as playing their favourite mobile games, answering quick paid surveys, and inviting friends and others to join in on the fun. Cash out your winnings using PayPal or gift cards that you can use for various purposes. 
This money-earning app is the ideal choice for those who have some free time to spare or travel in cabs/trains for long periods to get to their workplaces and other destinations. Time is money, they say. So, use it wisely!
18. Toloka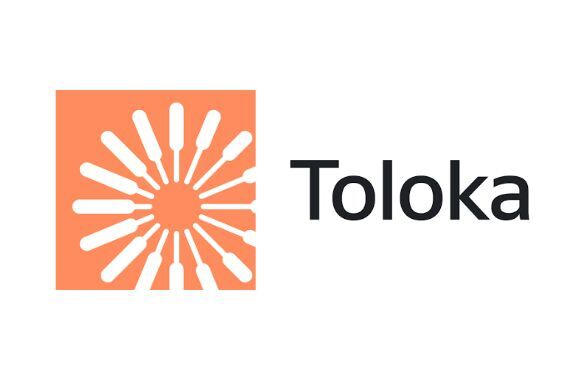 There are field tasks available on Toloka for people who like to spend a lot of time outside or wandering around. You have the ability to update or add information on businesses, such as adding images, marking the entrances to structures, and verifying their business hours. If you would rather work from home to earn money, you may review websites to see if they match search phrases or verify that site descriptions are correct. You can watch videos and highlight the ones that your smartphone is unable to play, as well as analyse the relevance of different search queries.
Toloka is open to everybody, and there is no prior experience needed to make money using the platform, as the tasks are quite easy. You only require a cell phone, internet access, and spare time in order to complete tasks successfully.
19. Taurus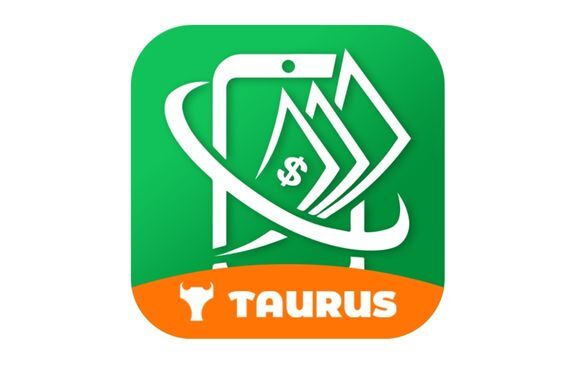 Taurus finds a place in the list of best money-earning apps as it allows you to earn a commission for playing games or fulfilling certain tasks. It is an online application that allows you to earn money by playing games while at the same time earning commission. After you have requested a withdrawal and the process has started, the commission will be added to your wallet immediately. You can also earn money in Taurus by completing the installation tasks as well as playing different games. This is great for part-time job holders who are looking to make some additional income. 
20. Zupee
One of the significant names in the online gaming industry in India, Zupee offers skill-based games that add fun and thrills to the lives of its users. In terms of casual and board games, their market share is quite high. They have a number of Ludo variants, a Snakes & Ladder variant, and a few other games, such as Zupee Cricket Cards, inviting players to participate and win cash rewards. This is a money-earning app that you can start playing immediately on without worries. Their daily winnings boast over ten crores, with nearly two crore app downloads.
21. Winzo
For those who enjoy having multiple games all on a single app, Winzo will turn out to be one of the top choices when it comes money earning apps. It follows the "play to earn" methodology with several featured games like Carrom, Bubble Shooter, Pool, Archery, Basketball, Fantasy Cricket, and more. With over ten crore active users, the app enables you to withdraw winnings via bank transfer, PayTM, or UPI. Additionally, they have added fraud detection mechanisms to prohibit fraudulent play and/or participants, making WinZO a fair and secure platform in the process.
22. First Games
Playing Rummy and Fantasy (Cricket, Football, or Kabbadi) on First Games is a great way to earn some money online. This is, again, a money-earning app that urges users to play games and win real cash prizes. They utilize high-end technology to ensure that their players remain safe and content throughout their experience. Their aim is to take mobile gaming to the next level with cutting-edge graphics and seamless gameplay. For anyone finding issues with their gaming experience, their customer service team is always on standby. As a money-earning app, First Games is a pretty solid choice. 
DOWNLOAD MPL APP & GET RS. 50 SIGNUP BONUS
23. TaskBucks
If you're on a hunt for the best money earning apps, TaskBucks is one name that immediately comes to mind. Earn wallet cash that you can use to do things like mobile recharge, data recharge, paying mobile bills, and more. Taskbucks provides a carefully chosen collection of financial products (certified by RBI or other regulatory authorities), as well as information that makes users educate themselves to decide whether the service is best suited for them or to be suggested to their friends.
24. Streetbees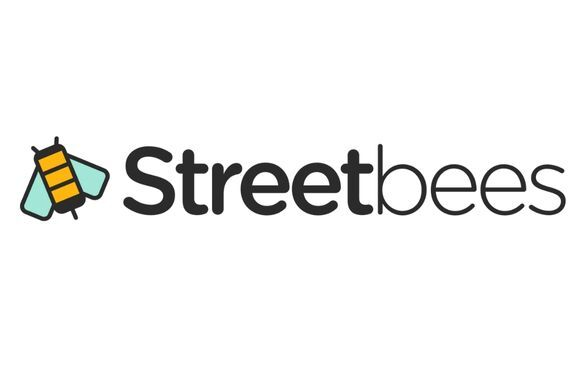 Streetbees offers a different take on a money-earning app by making its users share moments from their daily lives with them, in return for cash rewards. The app is quite interested in gathering information on your preferences about a wide range of topics, including your interests, what you snack on, and the technologies you use. You are free to share a lot or a little as you would like; the decision is entirely in your hands. They refer to surveys as stories and completing one hardly takes about five minutes or so, and involves opinion polls or providing photo/video responses. This, in turn, is rewarded in the form of cash payments on your PayPal account. 
25. Make Money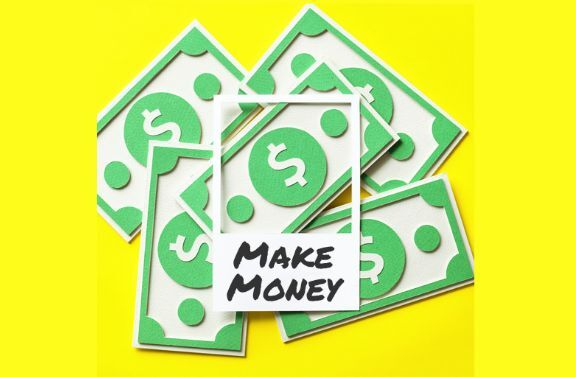 As the name suggests, this money earning app without investment allows you to earn real cash rewards by completing suggested tasks. The key is to collect redeemable credits by way of trying out free apps, finishing surveys, testing new services, and providing feedback. The credits you collect will be transferred to your PayPal account as free money. The app features high-paying surveys and offers with thousands of credits waiting to be added. Even bigger rewards await when your share your referral link with friends and they sign up onto the app. This is among the highest-paying cash apps out there. Therefore, it finds a worthy spot on our list of the best money-earning apps. 
PLAY ON MPL & WIN RS. 2 LAKH DAILY
26. FeaturePoints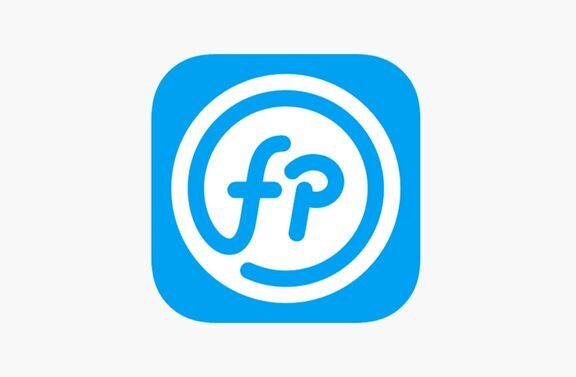 How would it feel to be rewarded for activities such as playing games, completing surveys, signing up for scratch and win offers, and earning points on the web? This is what FeaturePoints has to offer. They've already paid out over $6 million in rewards just in the last decade. Use the points you win to get rewards in the form of PayPal cash, or Visa prepaid cash, or gift cards. This app is suitable for everyone looking to make some extra cash by having nothing more than a smartphone and stable internet connectivity.
27. Swagbucks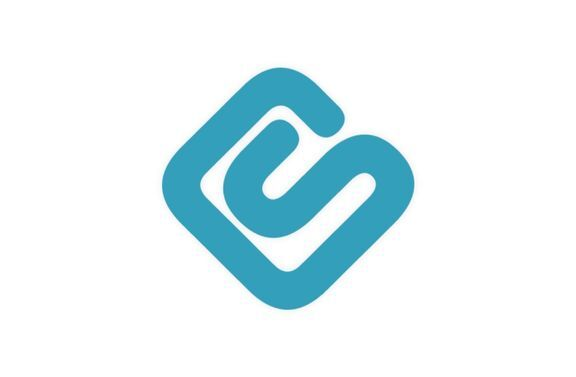 Swagbucks is the ideal money-earning platform to get paid for giving your opinion. You may make money on the fly by participating in thousands of paid surveys wherever you are. From among the hundreds of possibilities that fit your schedule, you may select the survey with the preferred length and quantity of compensation. Your feedback is valuable on the Swagbucks app, whether you're reviewing commercials, expressing your political ideas, evaluating new items, acting as a secret shopper, or assisting a business in coming up with a catchy new tagline.
28. EarnEasy
Using this app, you can earn reward money by simply installing your favourite apps from the list of offers and get instantly rewarded. You can decide to withdraw your earnings to either your Paytm wallet, UPI, or your bank account as you prefer. Now, one may take advantage of this fantastic opportunity by recharging your mobile device, placing an order for meals, booking a movie ticket, shopping online, and doing much more. You can experience life at its highest potential when you use the EarnEasy app.
29. Dream 11
Are you into fantasy sports? By putting your athletic knowledge and expertise to good use, you can win real cash. Dream11 is among the most well-known fantasy sports apps in India, and it allows users to compete in cricket, football, basketball, baseball, handball, volleyball, and NFL fantasy leagues. On the Dream11 fantasy app, you can explore and play fantasy cricket while also creating your own fantasy team for various cricket leagues and tournaments, such as the IPL, T20, ODI, World Cup matches, and more. Enjoy fantasy gaming on one of the best money earning apps.
30. Rupiyo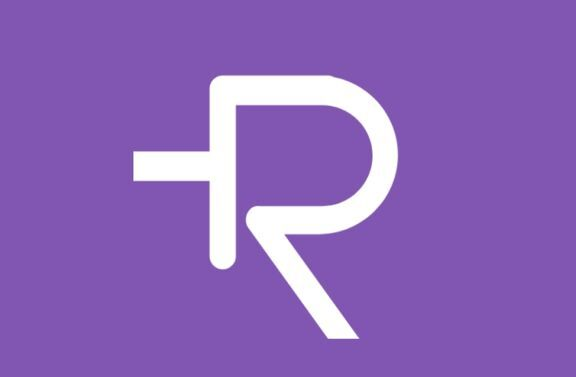 Rupiyo is said to be one of India's favourite apps to earn free money online. It is absolutely free to download, fully secure, and simple to use. Rupiyo is a money earning app without investment that can be used on a daily basis to earn instant cash. This app is designed for individuals who wish to make money in their spare time and are interested in adding more sources of income. Your earnings can be sent to any wallet or bank account of your choice quickly and smoothly (via your PAYTM, UPI ID, or any other wallet of your choosing).
31. Google Opinion Rewards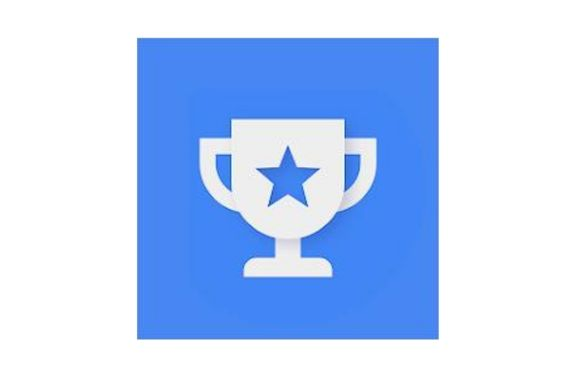 Answer simple questions such as "Which one of these logos is the best?" in addition to, "Which advertisement appeals to you the most?" and "When do you anticipate taking your next trip?" on one of Google's own reward-based applications. You can get rewarded in the form of Google Play credits that you can use to download paid applications. The onboarding process is straightforward, and surveys will be sent to you once a week. You get to pick the surveys you wish to answer and earn rewards for.
REFER MPL TO YOUR FRIENDS & GET RS. 75 BONUS 
Pros And Cons Of Online Money Earning Apps
If you're somewhat new to the realm of money earning apps, you might want to weigh on the pros and cons. We have detailed them below for your convenience:
| | |
| --- | --- |
| Pros | Cons |
| No investment necessary: These money-earning apps can be downloaded at zero cost, and there are no membership dues or other fees associated with using them. To get started making money with these apps, all you need is fast internet access and a mobile device. | Beware of scams: The app stores are also filled with fake money earning apps that either won't pay you in the end or try to steal your personal information. You must be cognizant of such apps that say they offer big rewards but do not deliver on their promise.  |
| Flexibility: The best money earning apps give you greater flexibility because you can do the task from the convenience of your own home and without any time constraints. All that's required is to finish the tasks assigned to you by these apps. | Restricted earnings: You can only make a certain amount of money with each task using money-earning apps, and the amount you earn could get limited. This implies that it might take a while before your profits can reach their full potential. |
| Secure & user-friendly: In order to safeguard your account and your private information, the best money earning apps implement a multi-factor authentication system, in addition to other safety precautions, making them trustworthy and secure. Also, the interfaces on these apps are easy for users to understand and use. | Late payouts: Despite the fact that a vast majority of these money earning apps pay you for your (winning) efforts, there is often a wait in the process that can last somewhere between a couple of days to a few weeks. |
FAQs
Which app is best for earning money online?
MPL offers an array of games that are crowd favourites in India such as Ludo, Rummy, Poker, Call Break (Lakdi/Gochi), and more, that permit you to earn money when you win. Given its top-notch safety features, instant withdrawal systems, and fantastic gameplay interfaces, MPL takes the top spot when it comes to apps that help you earn money online. MPL is the best money earning app available in India at the moment, with over 80 million downloads and over 9 crore active users. Expect daily winnings in lakhs alongside seasonal offers and bonuses. This is a complete package of fun, thrills, entertainment, and money.  
Are money-earning apps legit?
Yes. Most money-earning apps are totally legit and safe. They give you the golden opportunity to play games, complete tasks or surveys, and do other suggested activities to win real money. These can be redeemed in various forms through various methods. A real-money gaming platform like MPL is an excellent example of a legit, safe, and secure money earning app. 
Which are some of the best money earning apps without investment in India?
We've already summed up that list above, but for a quick reference, some of the best money earning apps which require no investment include MPL, Rush, Earnkaro, Meesho, Roz Dhan, 1To11, Winzy, and more. Download a daily earning app and start making more money!